Description
Project Pantry Presents: Mermaid Barn Board Painting Class
Sept 29, 4-6pm
$40/kid- includes all materials plus time in the adventure playground and play time with the goats and chickens. NEW: kids will also make custom mermaid whipped soap from Bath Bakery to take home!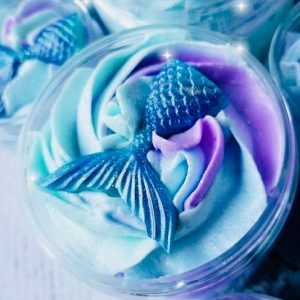 Bath Bakery items will be available for purchase as well- stock up on bath bombs, soaps, and other products. AliKat art pieces will also be available which include fun signs for your home/lawn and you can commission a custom art piece from Kat including full bedroom murals which make for awesome birthday/holiday gifts for your kids. My girls love their murals- pictures of their rooms are available in the Project Pantry Shoppe to look at.
If you have a mermaid fan in your home, this is the perfect class for him/her to attend as they will be going home with their very own mermaid barn board painting. The difficulty level will be adjusted to fit each kid as they learn color blending, brush stroke, technique and creating depth within a painting. This class will be taught by Kat Keller of AliKat Art who has done all of BMK's art work both inside and outside of the school. Kat will be teaching many more classes here at BMK including construction classes for adults and kids. Kat is fantastic with building confidence in kids to embrace creativity within different techniques and teaching kids to take pride in their work and loving it regardless of any perceived mistakes. This is a zero pressure class- no one will be teased for making mistakes or not creating a "perfect" piece. Your young artist will come home armed with new knowledge and eager to create new masterpieces for your fridge, mantles and walls. Kids will also be making their own Mermaid soaps from Bath Bakery!! This part of the class is a free add-on curtesy of Bath Bakery!
Classes to look out for- these classes have not been scheduled yet but will be soon- they will be posted on BMK Facebook page and on the soon to be released class calendar on the website and as always, under the public class link on the website. If there is a class you would like to see created- please message me!
October:
Parent/Kid Bat House and Halloween Craft construction class
Spooky Soap and Candies Class for Kids
Pumpkin Spice Delights Class for Adults: Pumpkin Spice candles and soaps, make your own pumpkin spice blend, pumpkin spice scones
Create your own bath product line class for tweens: deodorants, face wash, lotions and soaps (deodorants and face wash for tweens will be available for purchase in the Project Pantry Shoppe next month)
November:
Soap Making 101: Adults only, learn how to make soap using lye. Pick your own scent, colors and design. Soaps will cure for 4 weeks at BMK. Pick up either at the Holiday Gift Extravaganza class or schedule a pick up time. You can also preorder gift baskets with your soap pick up. Gift basket options will be available at the class and will include a variety of bath bakery, project pantry and BMK items. Great option for those who value locally made gifts- perfect for guests or hosts! One option will be an Iowa themed basket which is perfect for out of town guests or visiting family!
Early December:
Holiday Gift Extravaganza: This class will cover easy bath product holiday themed gifts, art/painting gifts/crafts, and holiday treats cooking class- setting you up to be the winning hostess and gift giver this holiday season- you want to make people tear up with your thoughtful and meaningful personalized gifts? This is the class for you. If you want to be stocked up on last minute gifts that don't look like they came from the pile of " crap- they brought us a gift, we need something to give them now" gifts- come on over to this class. If you have a mother in-law with various dietary quirks or reminds you how she never made anything from a box- come hang out with me and we'll tackle some old fashion from scratch holiday treats PLUS make sure you have some gluten free, dairy free, sugar free options to quickly whip up. (We cover what staple ingredients to have on hand that can be used for last minute treats). This class will be a few hours of laughter, fun stories, and you will go home with ready to go gifts, food and endless easy DIY gift ideas.
Also: in November I will post a few classes that will take place in January that can be purchased as experience gifts for kids as Christmas gifts. We hope to also have a kid class option over winter break.