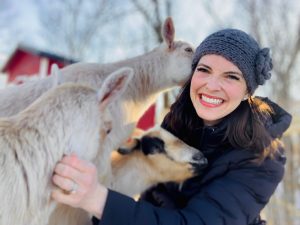 About Becky's Mindful Kitchen
Cooking and food are the universal connectors that bring people together both onsite and online in my kitchen to celebrate the power and beauty of the shared human experience. The kitchen is a place to gather, and each week I do that with thousands across the globe in my free interactive cooking show online. With warmer weather soon upon us, these shows will slow down in frequency, but I hope to start traveling and take these shows into the kitchens of people across the globe.
Becky's Mindful Kitchen is about more than just cooking. I speak with, not to, groups about resilience, vulnerability and empathy. I believe in befriending Anxiety and shining light on Shame. I bring laughter and story-telling into all of my events. I offer private online (and soon onsite) events covering various themes such as: *Creative mindful parenting-how to talk to kids about emotional resilience, *The Power of Vulnerability, *Eating disorders (I have a history of 20 years of bulimia and am in recovery- never recovered), * How to have respectful discourse both social media and in person. If you have a theme not listed that you would like me to incorporate into an event, let me know! We cook, share and you will leave with the feeling you are not alone.
For those local to BMK- we have expanded and built a new commercial teaching kitchen (we also do soap, candle, skin care and makeup classes), a fairy forest trail, adventure playground (zip line, ninja obstacle course, rock climbing walls and more), there is a fairytale treehouse, pizza oven, goats and chickens. I try to always source from local organic female farmers and grow our own produce in the BMK gardens. There are many ways to customize your experience here to make it perfect for any occasion.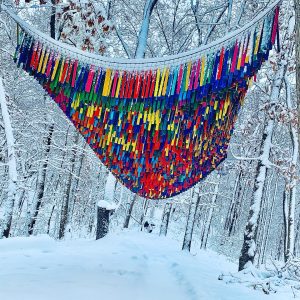 BMK is centered around family, with my kids, husband and parents all involved in making this place so very special. I grew up in Iowa City and love getting to raise my kids here as well. Integrity and respect are my non-negotiables, with BMK being a place for everyone to feel welcomed and accepted. "Always be kind, both to yourself and to others."

Turn onto Crosheck Rd and take your first left at the red barn and head down the hill to the white house. Please do not park on the street or block the shared driveway with the neighbors up the hill. Located between Solon, North Liberty, Iowa City and just 25 minutes from Cedar Rapids.