I am the person sitting in a bar reading, highlighter in hand.
My books are marked up.
The spines are cracked.
The covers have bent corners.
Smudges.
Perhaps a small wine stain on a page or two.
They are not long rested on the shelf before pulled back down to be read again.
Sections are highlighted to be referenced.
Notes are scribbled in the margins to be remembered.
Books to me are to be read, not displayed.
They are companions whose words travel with me, their lessons finding different translations as I change and grow.
To others I may be sitting reading alone- but with a book in hand, I am accompanied by the greatest of friends.
"To read with diligence; not to rest satisfied with a light and superficial knowledge, nor quickly to assent to things commonly spoken." – Marcus Aurelius
Follow For Daily Posts and Baby Goat Videos!
Becky Schmooke (pronounced "Smoke") is a Mindful Leadership Consultant and Speaker, focused on providing action based mindfulness and leadership training to organizations and businesses who are ready to do things differently.
Becky's Mindful Kitchen, is located outside of Iowa City, and provides truly unique team building and leadership retreats,  strategic planning workshops, private parties and classes and weekly summer camps for kids. The commercial teaching kitchen, treehouse, archery range, bush craft skills, first aid training, wood fired pizza oven, chickens, baby goats and timber adventure playground provides endless opportunities for hands on activities.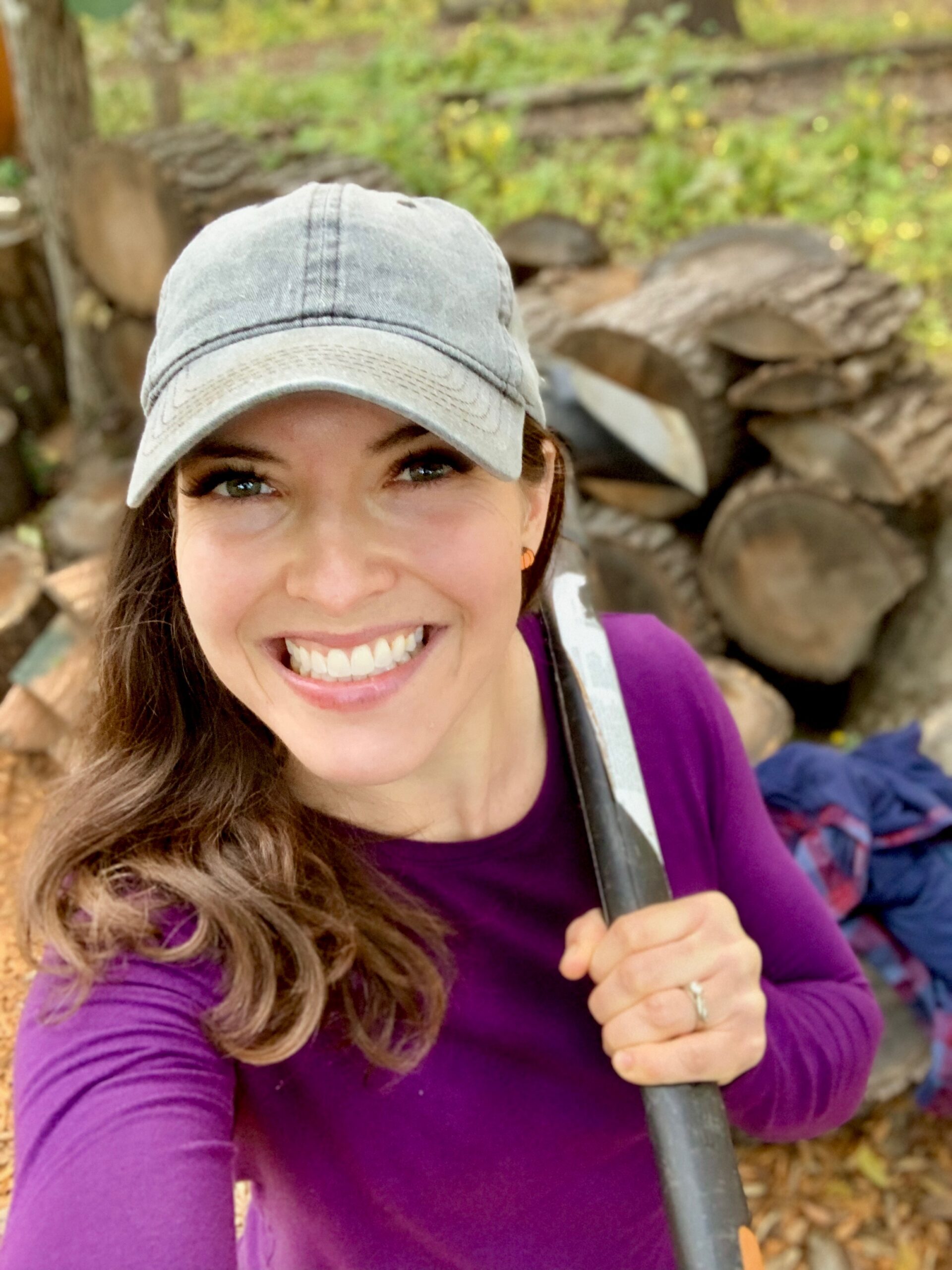 As a mom to three girls, 60 chickens, 4 goats, 2 dogs and a fire fighter's wife- life is never boring and provides Becky with endless stories which she uses to illustrate her approach to mindfulness in daily posts on social media.  
In all that she does, Becky has one goal, to build confidence in others to take action to live their best life, not just pass time.