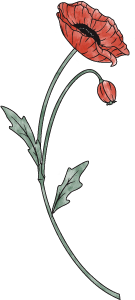 Where kids can just be kids.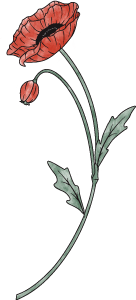 Below are the themes for the 2021 Kids Camps! All 3 day camps are 9am-12pm. **All ages listed are not set-in-stone, so please just use common sense based on your own child! Virtual Camps will be added in April.  
 (NEW: You can pay via Venmo as well- select the pay with cash option at check out.  My new business Venmo is @beckysmindfulkitchen) 
Click here to view the REQUIRED READING page (You must read all of it and agree)
Farm Fun! 
Dates: June 7-9th (ages 5-7), June 14-16th (ages 8-11) 
June 26th- ages 7 and up,
August 9-11th (ages 5 and up. )
Price: $200 per kid 9am-12pm 
BONUS: Farm and First Aid Camp: June 18th 9am-4pm $200/kid (this camp is listed separately at the bottom this page)
 On one of the two outdoor days, you are welcome to arrive 30 minutes early with younger siblings so they can play and you can take photos with the animals.  The kids will also learn the hard work of caring for animals, having to help clean out the stalls, fill waters and do all things farm (this is how I keep them from bugging you to get goats/chickens!). We'll head up to the BMK garden and check on how the vegetables are growing and they will plant their own herbs to take home and grow! With lots of play time in the woods and treehouse plus a day of cooking, this camp is packed full of fun and the ideal way to start off the summer!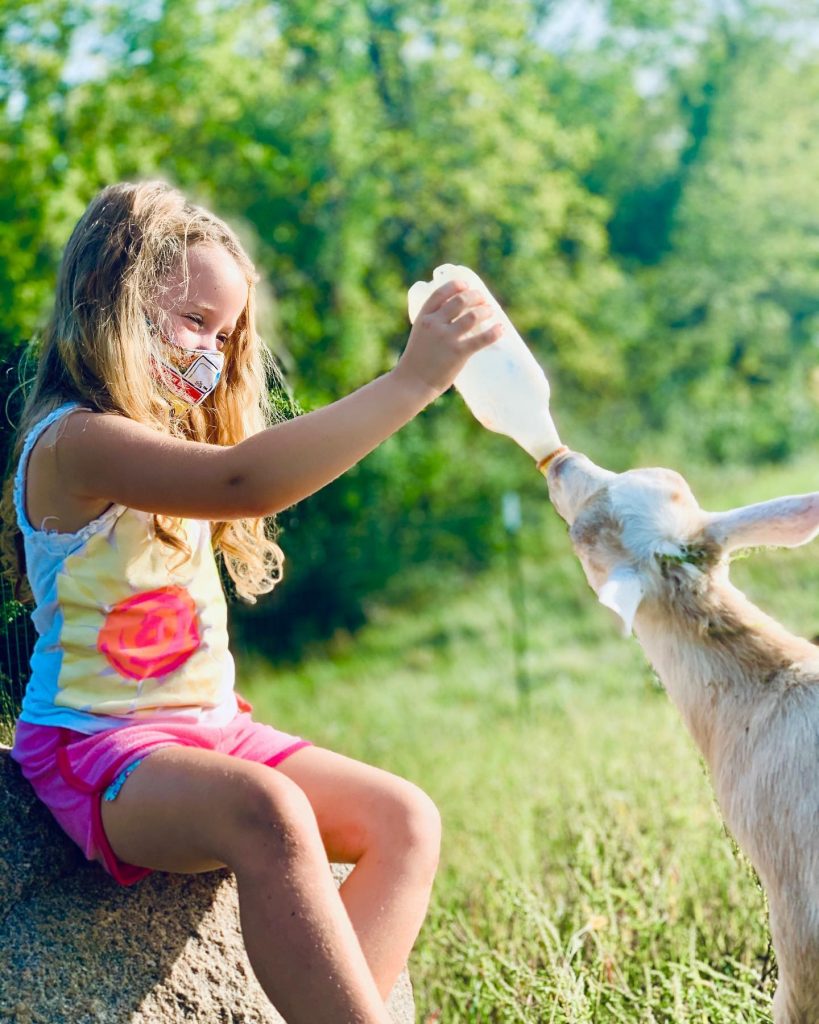 Jewelry Making, Farm, and Nailed It!
Dates: June 21-23rd (ages 7-9), June 28-30th (ages 9-13)
Price: $200 per kid 9am-12pm
UPDATED: For those wanting a bit of everything- this camp is the one! I have added a farm day to the week!
I am SO excited to have the most talented cookie decorator in the region (I think country) providing the cookies for the Nailed It! Competition camps this summer! The kids will have to make, bake and decorate during their kitchen day. During the other days we will be making jewelry with local artisan Paige VanCleave with Charli Dean Designs! And if you think this is just for girls- think again- boys are artists and they will get to make jewelry for themselves or as gifts for mom!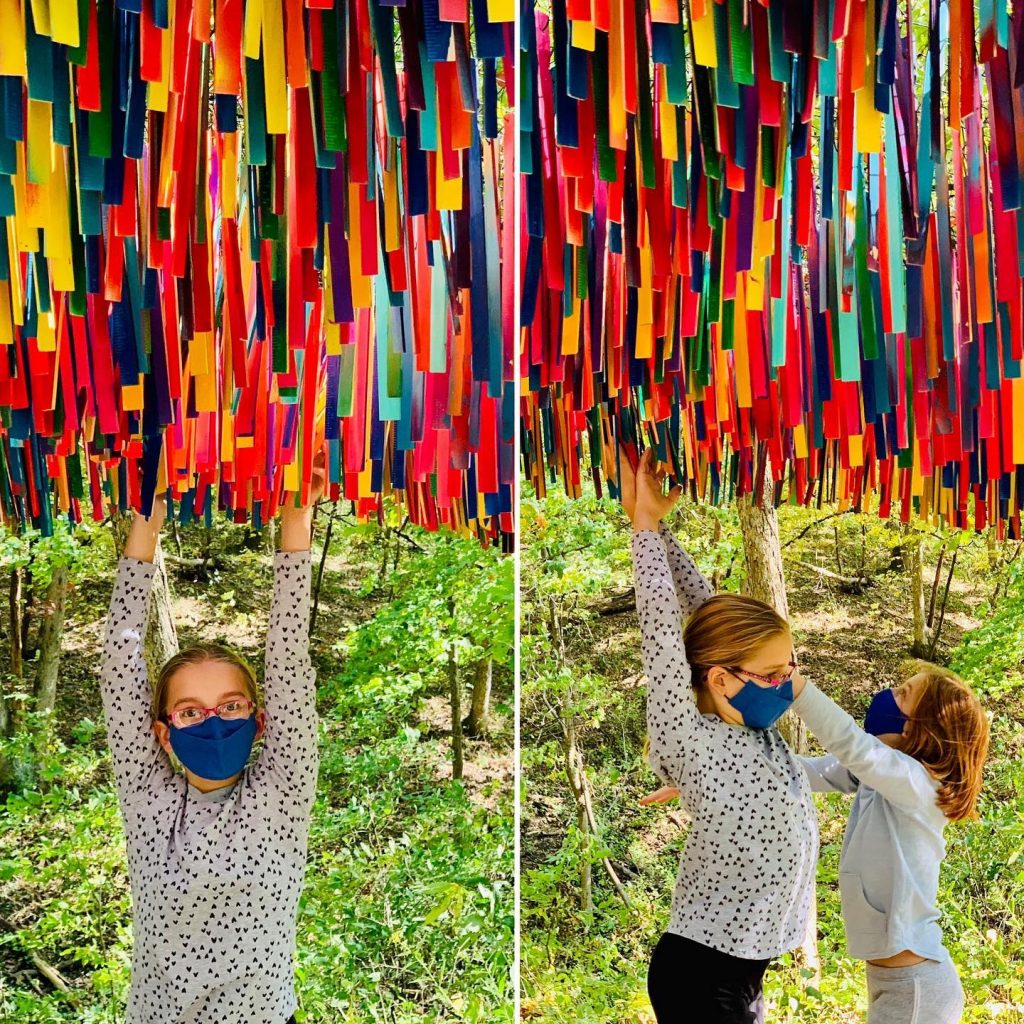 Jewelry, Theatre and Nailed It! Camp
Dates: July 5-7th (ages 8-11) 9am-12pm
Price: $200 per kid
Nature is truly the best setting for theatre camp! Mad Libs Theatre will be back as well so kids will have a chance to help create scripts.  We will provide Covid safe options for kids to perform without masks outside too. and confident not just on stage but speaking in class and interacting with others! 
Jewelry making has been added with Paige from Charli Dean Designs coming back to both sessions! Along with Nailed It! with a fun sugar cookie decorating competition.
Archery has been added to all camps as well. 
Nature Drawing and Creative Writing
Dates: July 19-21st (ages 10 & up)
Price: $200 per kid 9am-12pm
I am so excited to have a very talented artist with a truly spectacular name, as a guest instructor this week! Becky Popelka, owner of Big Picture Gallery and Studio in North Liberty. Becky is not only a wonderful artist but also a kind and gracious instructor. I will be leading the creative writing part of the camp- using both fun writing prompts and games along with providing space for poetry and introspective writing. Kids will not have to share their writing if they don't want to, I very much respect privacy with writing.
Kids will have plenty of time to play with goats and chickens as well!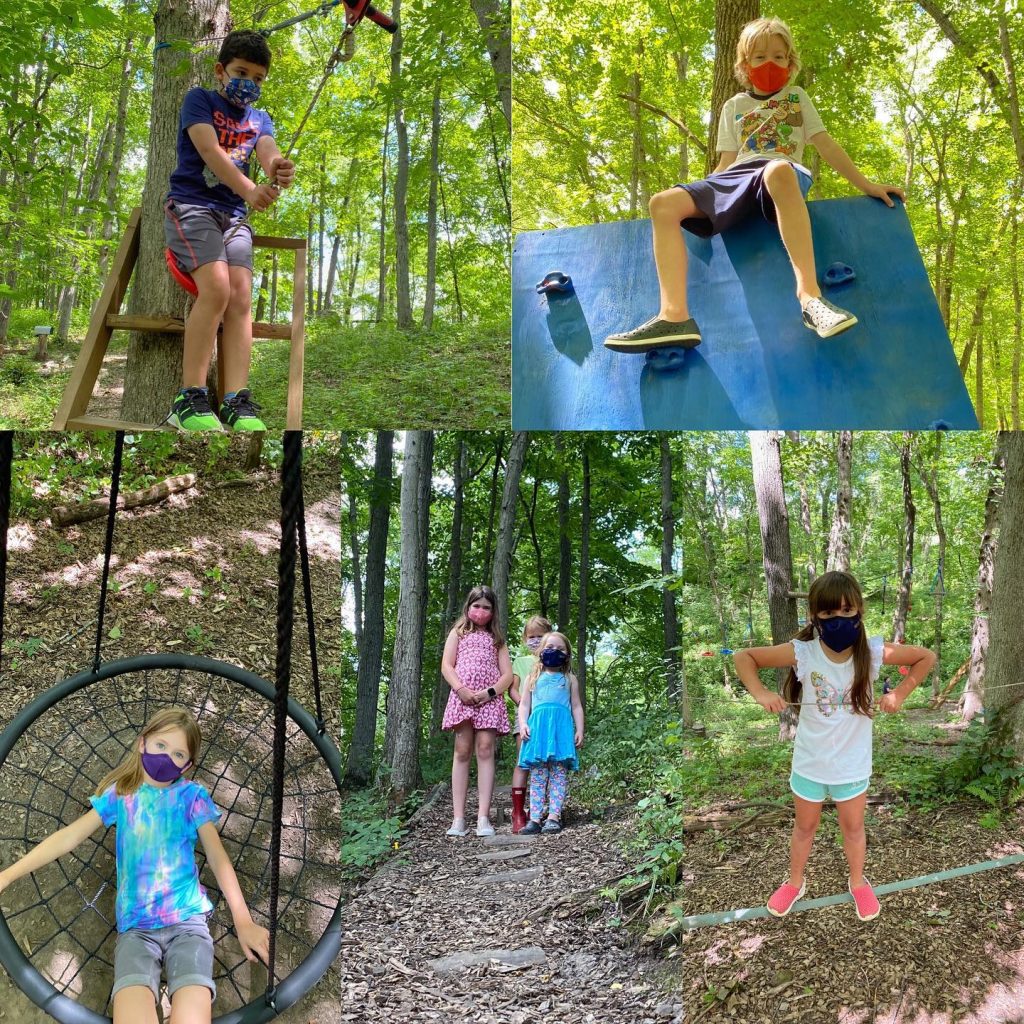 NEW: Bath Bomb and Baking Camp
July 23rd 9am-4pm, $200/kid Ages 6 and up 
This camp is a single, full day camp.  Kids will be baking in the kitchen in the morning and then in the afternoon be making fun bath bombs and possibly squishy soap, with Paige of Charli Dean Designs- an amazing local artisan.  Check out her FB page HERE. 
The kids will also be spending time playing with the goats and chickens, along with time in the woods and treehouse and on the new archery range we are building out.  
Please pack a lunch and snack for your kiddo, they will be baking of course but just to be safe, I want to make sure kids have food available that they love and will eat.  Email me please with any food allergies too.  I am keeping kids mostly mask free outside but do require masks inside.  
If your child wants to work with a friend or sibling at the same station that is totally fine- otherwise I do have each child at their own station this summer.  I hope to bring back team work next summer! 
On hot days I do provide homemade ice cream! 
Advanced Baking Workshop
Date: August 13th 9am-4pm (ages 12 & up)
Price: $200 per kid 
This is for those who truly love to bake and who want to tackle new skills and techniques. We will be having a lot of fun while also pushing ourselves as bakers. This is an opportunity for teens to spend a day with others who love to bake and are serious about it. If your child loves to watch cooking shows and wants to be challenged in the kitchen, this is the workshop for them. They need to be able to independently work in the kitchen and read recipes. We will most likely tackle french macarons so there will be almond flour used as an allergy warning. Kids need breaks so while dough is rising they will get to be outside with the animals, treehouse and adventure playground. Kids will be in charge of keeping their station clean and in order because if they want to bake at home, my rule is they must always clean up their messes!