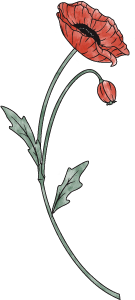 Where kids can just be kids!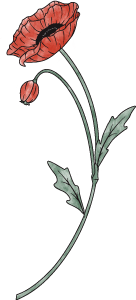 Welcome all who are new and all who are back for perhaps your 8th year of camp! This has been such an interesting year for all of us and I have seen BMK shift and grow in a beautiful way. My intention for this summer is to create a space for kids to just be kids. These camps are for those wanting their children spend their summer playing freely in the woods and with the farm animals, embrace creativity, learn new skills- from emotional regulation, mindfulness, cooking, art, debate, writing, theatre and more!
I ran my camps at cost last summer to help with those financially impacted by COVID, but cannot do that again this year. However, there are some amazing new additions planned for the camps! I am adding a gorgeous wood fire pizza oven in the woods to allow for outdoor pizza fun and a more COVID-safe way to enjoy cooking and eating. We also plan on building a new goat barn that will provide a better place for kids to practice milking during farm camp and playing with the baby goats. We are adding to the fairy forest scavenger hunt and fingers crossed- will have that second zip line finally up and going!
Scholarships are available for foster children. Contact me at [email protected] to learn more!
Click here to view the REQUIRED READING page (You must read all of it and agree)
Below is an overview of how the camps work, and additional information that will be important for you to know! The camp themes and packages are linked at the bottom of the page!
15 Kids Per Camp
Each camp is built for a specific age group (check camp description) **All ages listed are not set in stone so please just use common sense based on your own child!
3 Day Camps: (Monday-Wednesday; 9am-12pm)
One day each week will be spent in the kitchen cooking. This day will be based on the weather forecast- rainy or grossly hot? That's the cooking day! What we cook will be based on the skill level of the group. There are some specific themes (wood fired pizza, Nailed it!) but for the most part, I will be choosing recipes based on who is attending the camp each week. Once a camp is full, I will be contacting you all to let you know what I am thinking of cooking and YOUR kids get to have a say. I am truly trying to give kids some much needed control over their experience after a year of having very little. And no, I can't please everyone, but I certainly want to listen to input and make everyone feel heard. Click the button below for allergy info and other cooking FAQ's!
The other two days will be spent outside. For those new to BMK, we have a truly one of a kind set up here with a fairytale inspired treehouse, ninja course, zip line, fort building areas, rock climbing walls, and more. We also have mini goats (including baby goats) and chickens and a pasture for kids to play in with the animals. The kids will get a truly special opportunity to bond with the animals and learn to care for them, be it bottle feeding, brushing or milking. I will have a theme each week for the outdoor time but I also am a big fan of staying flexible based on the needs of each group. I have some potential guest instructors who will pop in to do crafts with kids or help teach theatre, but because the name of the game is no stress this summer, I'm going to go with the flow and have oodles of backup options should anything fall through. All camps will involve some aspect of mindfulness and normalizing talking about emotions. I teach classes on practical mindful parenting and work with kids on how to navigate the "uck" emotions- contact me to learn more!
Single Day Workshops: (9am-4pm)
These workshops are designed for kids junior high and older. Workshops last all day, so send kids with a lunch! Pickup and Drop off works the same way as the 3 day camps. 
Drop off starts at 8:30am. Pick up continues to 12:15pm (4:15 for single day workshops). Simply text if running later than 12:15pm- never stress about it, life happens, I get it! If you need to drop off early (no earlier than 7:30am), please message me.
You will drop your kids off at the bottom of the driveway by the white house, I will be there to greet you each morning. It works like a circle drive, please do not park as that messes up the flow- think school car line- except some mornings there may be chickens playing chicken with your car. Pick up happens the same way- drive down the hill, circle around and stage facing up the hill. You are welcome to come out of the car and greet your kiddo but just be mindful not to get in the way of others. Let's just use common sense and kindness as the rule of thumb. The house at the top of the hill are my neighbors and the grassy lawn and play equipment is theirs- please respect them by not blocking their driveway and do not let your kids play on their equipment. If you arrive early for pick up, you are welcome to check out the animals through the fence or find us out in the woods. Masks are required at all times.
I understand that for working parents, these half day camps are not easy- I hope to offer more full days again in the future.
Becky's Mindful Kitchen is located at: 4139 Crosheck Rd NE, Solon, IA 52333
You will turn left at the big red barn and go down the drive to the white house. The house at the top of the hill is our awesome neighbor and I ask that you do not block their driveway or park in the apron. The play structure is also on their property and is off limits. They do have two dogs that are friendly so if they are out, please do not be afraid. Zero parking allowed on the street. Please if in a large group, pull down the drive and circle around and park facing up the driveway. There is room for two cars to pass each other on the driveway. The entrance to BMK is in the back of the home. Head under the big sign and follow the path past the goat barn to the back deck.
Allergy Info & Other FAQ's
Will recipes be GF/DF friendly?
Almost all recipes will be GF/DF friendly but I will ask you to send your child with any additional ingredients. I will almost always have GF flour on hand in case you forget. I also do have GF specific equipment that will be set aside for your child to use. I respect dietary restrictions and do my very best to accommodate but view it as a team effort to make it successful for your child. You MUST message me about your child's needs in advance to the start of the camp.
What about peanut/nut allergies?
Because of the additional stressor of COVID this summer, I am eliminating any peanut or nut based recipes to keep things simple. That being said, kids may bring snacks that contain peanuts/nuts. If your child has a severe allergy and reacts to peanuts/nuts in the air, I urge you to consider finding friends/neighbors and scheduling a private camp where we can control the environment better. ALWAYS send medication with child to treat allergies and arrive early on day 1 to have time to show me anything I need to know. ( with exception to the advanced cooking workshop where almond flour is used for macarons).
Will my kids work in groups or individually?
Due to Covid still hanging around, I will continue to have kids work individually at their own stations with their own equipment and ingredients. I have invested in all new equipment to allow for camps to be restructured in this way. If your kids are attending with a friend or siblings and they want to work together, please let me know. There will be zero shared ingredients and I will provide containers for food to take home unless you want to send your own. I meticulously disinfect everything inside the kitchen before and after each group.