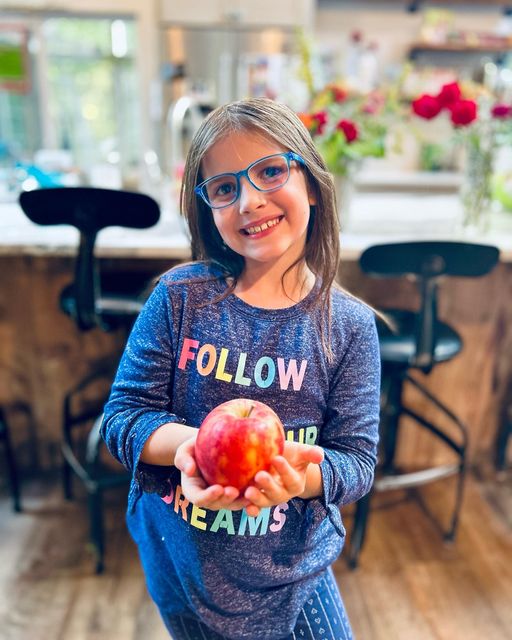 Finley wanted to give her teacher an apple she picked at the orchard.
But instead of it being in her backpack the next morning, I found it back on the counter.
She had decided not to bring it to her teacher because she was scared that the other kids might make fun of her.
"I know it's just a story mom, but it's powerful in my brain."
Knowledge isn't always enough to do the right thing.
And the stories we tell ourselves are powerful.
I knelt down to meet her at eye level, and asked her who she wanted to win- the story or her?
And if she wanted her desire to do something kind to win, that I would help her defeat her story.
She quietly told me that she wanted to bring the apple to her teacher.
So we came up with a plan. We dismantled the fear narrated story by coming up with plans for if a kid teased her.
We came up with plans of when and how she would give her teacher the apple.
We broke it all down into little steps, leaving little room for fear to make any noise.
And I told her the sentence I use often- inspired from the book The Self Driven Child- "I have confidence in your ability to manage any changes to your plan and find a way to get the apple to your teacher."
Sometimes the best thing we can do is leave our kids or our employees- with the message that we have confidence in them.
Finn got the apple to her teacher.
Too often we let the fear of another person's reaction, or opinion, keep us from doing or saying the right thing.
We allow these destructive stories to keep us paralyzed from taking action.
We let things become so big in our minds that we don't know where to start.
And we don't give the apple to our teacher.
Never let the fear of judgment keep you from doing the right thing, doing the kind thing.
Follow For Daily Posts and Baby Goat Videos!
Becky Schmooke (pronounced "Smoke") is a Mindful Leadership Consultant and Speaker, focused on providing action based mindfulness and leadership training to organizations and businesses who are ready to do things differently.
Becky's Mindful Kitchen, is located outside of Iowa City, and provides truly unique team building and leadership retreats,  strategic planning workshops, private parties and classes and weekly summer camps for kids. The commercial teaching kitchen, treehouse, archery range, bush craft skills, first aid training, wood fired pizza oven, chickens, baby goats and timber adventure playground provides endless opportunities for hands on activities.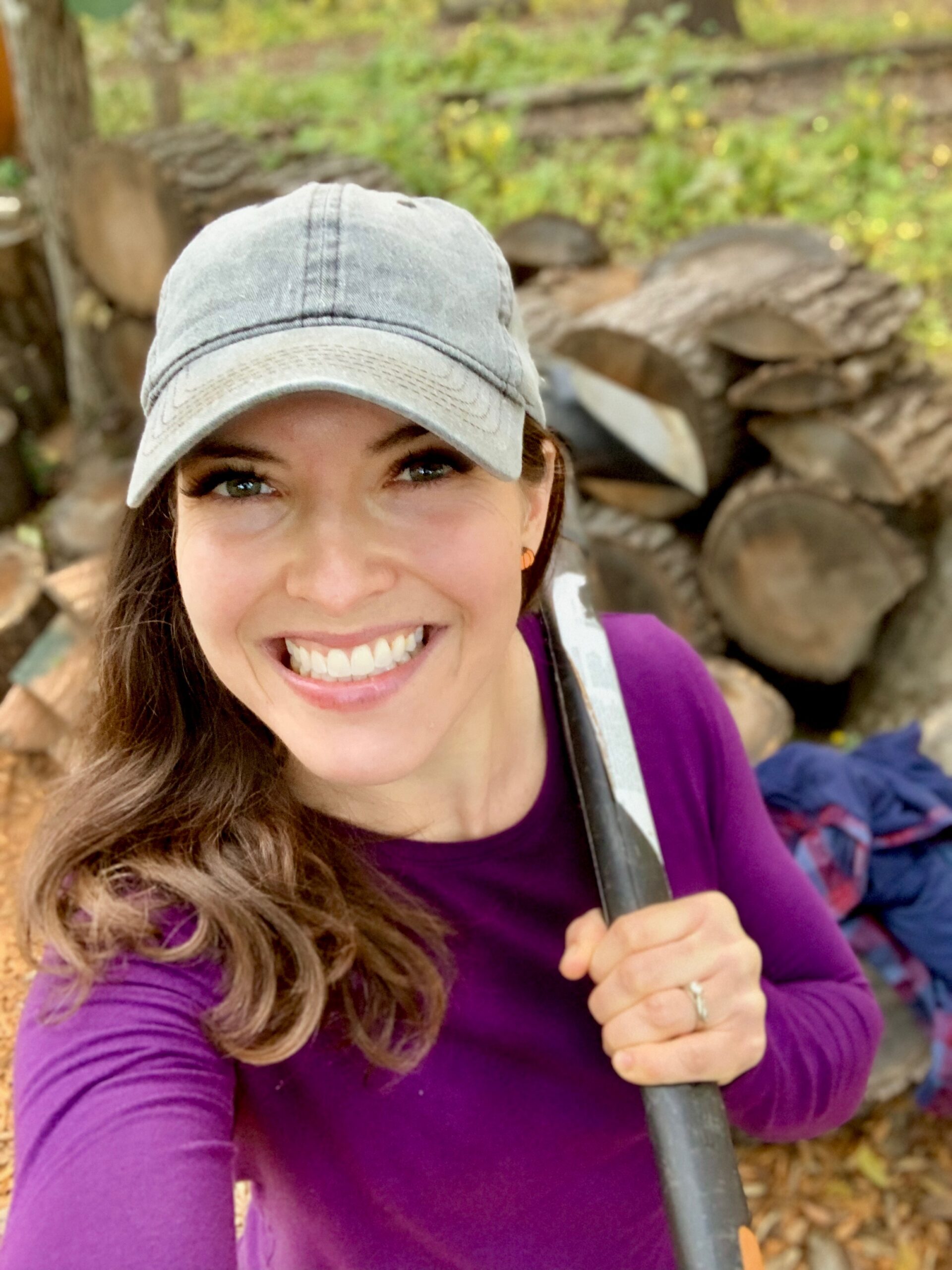 As a mom to three girls, 60 chickens, 4 goats, 2 dogs and a fire fighter's wife- life is never boring and provides Becky with endless stories which she uses to illustrate her approach to mindfulness in daily posts on social media.  
In all that she does, Becky has one goal, to build confidence in others to take action to live their best life, not just pass time.