All New Summer Kid Camps Now Open
The kitchen is a place to gather, learn, share stories and connect. Becky's Mindful Kitchen has expanded globally, creating a space for all to be seen, heard and valued.
…NEW WEBSITE STILL IN PROGRESS…
NEW LIVE INTERACTIVE SHOW COMING SOON! I am looking for bakers and chefs (professional and home cooks) around the world to join me in sharing your favorite recipe, stories and raise money for your favorite charity! Contact me if you want to be a guest. Watch for a link to sign up for the first show June 2021!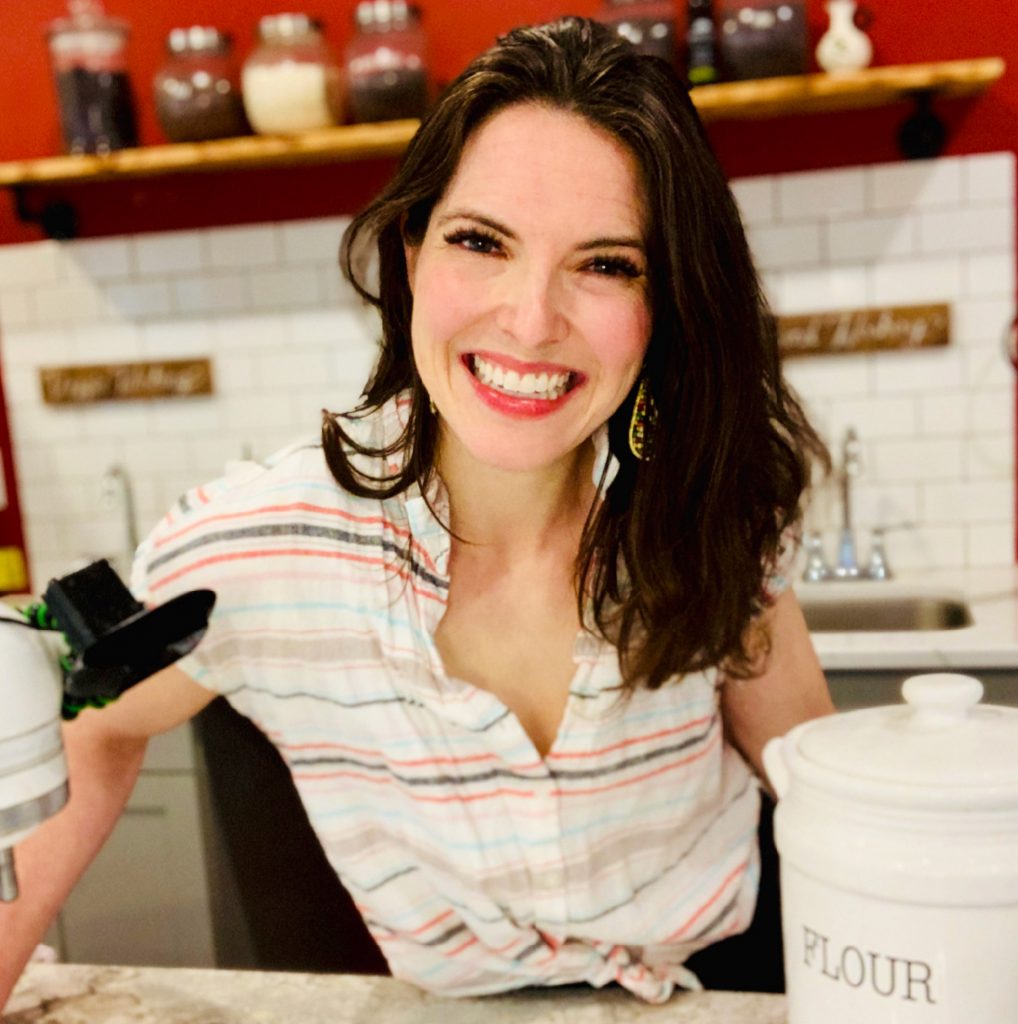 As a Mindful Misfit, I blend cooking with storytelling, humor and vulnerability to create a space for authentic connection. I run both onsite and virtual events for kids, private groups and corporations/organizations. 
 I speak WITH, not TO, groups about how to build genuine and lasting connection through:
The Power of Vulnerability

Shining a light on Shame and befriending Anxiety.

 Celebrating Resilience earned through Suffering, overcoming a 20yr battle with bulimia and near death experiences as a T1 diabetic.

Parenting- emotional regulation, and conscious parenting.

I speak on being a Mindful Misfit and how you can use mindfulness to empower yourself professionally and personally.
With 3 daughters, dairy goats and 50 chickens, life is always full of adventure! 
BMK is located at 4139 Crosheck Rd, Solon, IA.   
You will turn left at the big red barn and go down the drive to the white house. The house at the top of the hill is our awesome neighbor and I ask that you do not block their driveway or park in the apron. The play structure is also on their property and is off limits. They do have two dogs that are friendly so if they are out, please do not be afraid. Zero parking allowed on the street. Please if in a large group, pull down the drive and circle around and park facing up the driveway. There is room for two cars to pass each other on the driveway. The entrance to BMK is in the back of the home. Head under the big sign and follow the path past the goat barn to the back deck. 
Between Solon, North Liberty, and Iowa City – just 25 minutes from Cedar Rapids.