A note about my recipes: I post recipes that are taught in my classes, therefore they may lack detailed instructions as they are only meant as a guide for those who took the classes.  My online classes are free to take live and are available on demand on my Facebook page.  I hope to have them on my website as well.  New recipes are added weekly! 
Please share your favorite Becky's Mindful Kitchen recipes on Facebook, Instagram and with your friends and family!
Follow Becky's Mindful Kitchen on Facebook and Instagram.
VIEW RECIPES BY CATEGORY: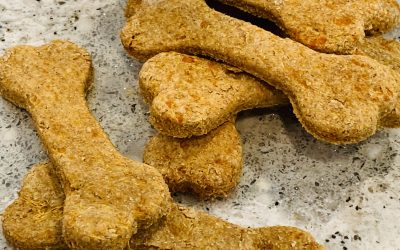 Easy Dog Treats Recipe 1 - Contains PB but you can sub in another nut or seed butter 1 c cooked carrots, sweet potato, butternut squash or canned pumpkin1/4 c Peanut Butter, or other nut butter or seed butter 2 eggs (use banana if there is an egg allergy)3 c whole...
read more
UPCOMING COOKING CLASSES:
No Results Found
The page you requested could not be found. Try refining your search, or use the navigation above to locate the post.