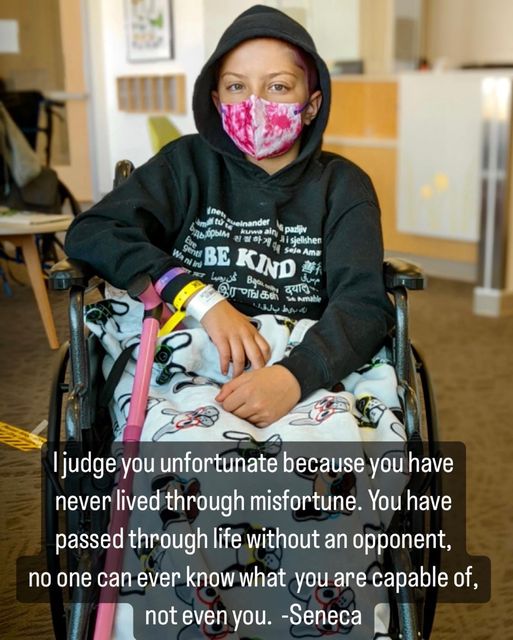 Being courageous doesn't mean you are without fear.
Courage requires shaking hands with fear.
It takes courage to be scared and still move forward.
Courage is finding the light no matter how deafening the darkness feels.
When I think of courageous people in my life, I will always think of this girl.
At age 11, she Krysty has had a lifetime dose of chemo for Osteosarcoma which was developed 40 years ago. A child in the 80s had the same option for drugs to treat their cancer as a child today has.
All forms of childhood cancer only get 4% of National Cancer Institute's funding for research each year. And these drugs from decades ago, leave 95% of survivors with significant health issues including secondary cancers.
Since I first shared Krysty's story in August, she has had 2 more surgeries to remove nodules from her lungs. Including one last week which caused her Make a Wish trip to be canceled.
Any additional surgeries will require manually searching the lungs for nodules.
There is a 30% survival rate when Osteosarcoma spreads to the lungs.
The first day I met Krysty, she got hit in the eye with the seat from the zipline during camp. She walked up to me with blood dripping down her face, and with a smile asked for a band aid.
I have had thousands of kids come through my camps and have never had a kid handle an injury like she did.
She was tough, vulnerable, and determined to have a great day- her positive attitude was contagious.
One month later she was diagnosed with cancer.
Since that day I have only seen her become stronger and more determined to spread kindness wherever she goes.
After she had her femur bone removed and replaced with an internal prosthetic, she looked at the scar from her hip to her knee and told her mom how she used to think the scar on her eyelid from that day at camp was big, but now she realizes how small it actually is.
There are a lot of things in all of our lives that right now seem really big.
Because it's all we know.
But someday, we may look back and realize just how small they were.
Follow For Daily Posts and Baby Goat Videos!
Becky Schmooke (pronounced "Smoke") is a Mindful Leadership Consultant and Speaker, focused on providing action based mindfulness and leadership training to organizations and businesses who are ready to do things differently.
Becky's Mindful Kitchen, is located outside of Iowa City, and provides truly unique team building and leadership retreats,  strategic planning workshops, private parties and classes and weekly summer camps for kids. The commercial teaching kitchen, treehouse, archery range, bush craft skills, first aid training, wood fired pizza oven, chickens, baby goats and timber adventure playground provides endless opportunities for hands on activities.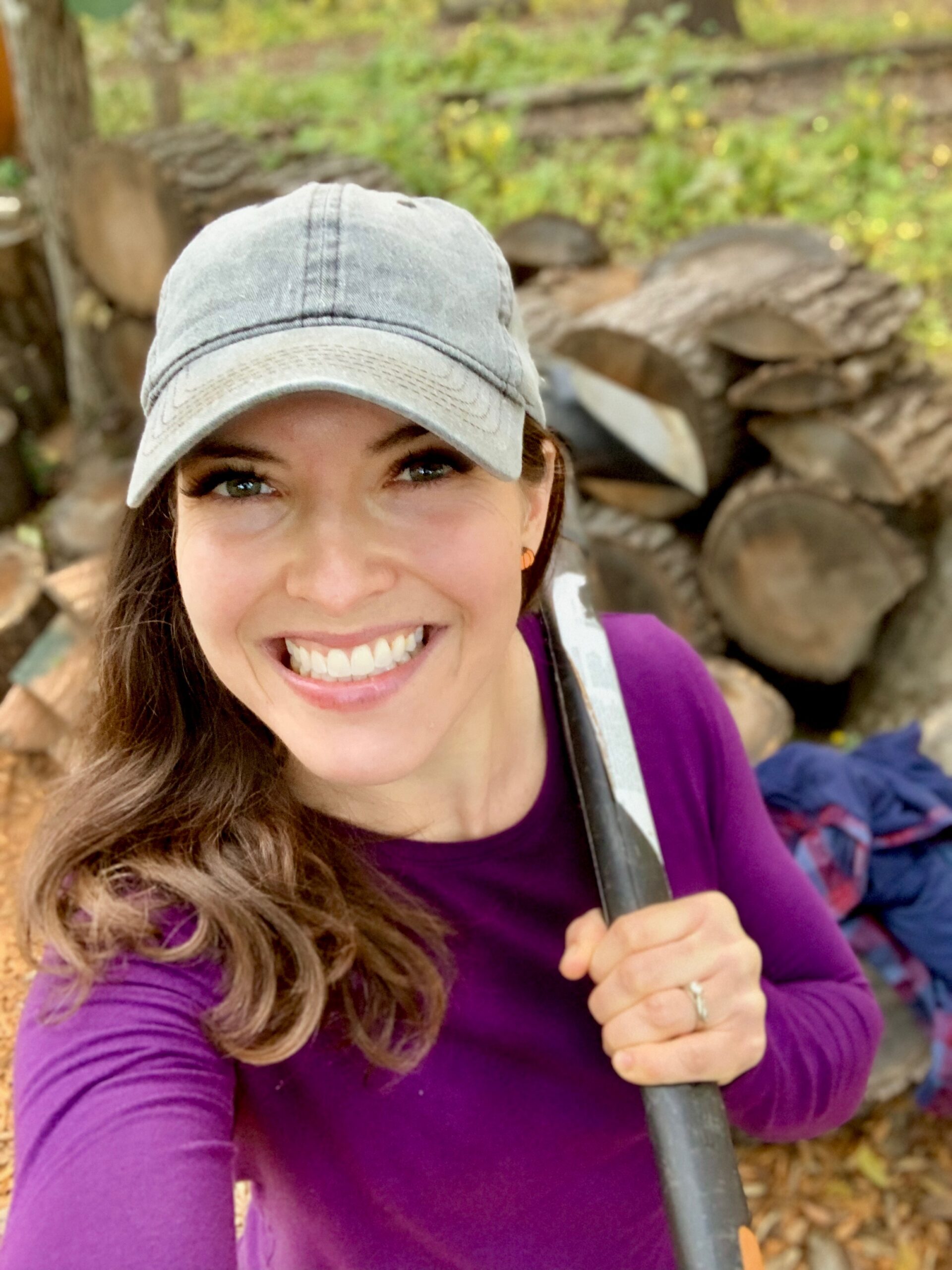 As a mom to three girls, 60 chickens, 4 goats, 2 dogs and a fire fighter's wife- life is never boring and provides Becky with endless stories which she uses to illustrate her approach to mindfulness in daily posts on social media.  
In all that she does, Becky has one goal, to build confidence in others to take action to live their best life, not just pass time.