Allow Compassion to Narrate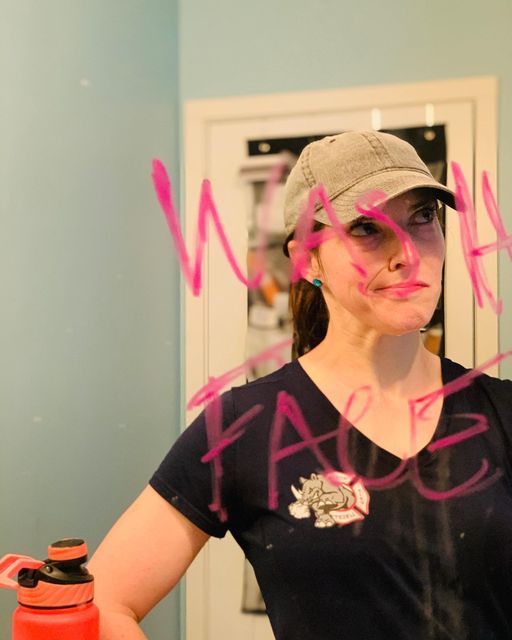 Life Fact #678: There will be times when you simply forget to do something.
Even if a reminder is right in front of your face. Like a mirror held up to you.
Even if it is right on your face, like an overnight face mask.
And it isn't until you are on your run and wonder why your sweat tastes like watermelon, that you realize what you forgot to do.
Of course that is just a totally random metaphor and not at all representative of what happened this morning…
But it is a fact that despite our best efforts, we will forget to do things, some more important than others.
We can set up systems and those systems can fail.
We all readily excuse technology errors, but struggle with human ones.
When we forget that we are human, and that others are human, we make life so much harder than it needs to be by turning to blame and shame instead of accountability and compassion.
Consequences are important but nature usually does a good job of providing them herself.
Such as miles of tasting Trader Joe's watermelon face mask sweat into my mouth.
The next time you forget something, or someone in your life does, and you know it was not intentional but truly a mistake, allow compassion to narrate the story instead of shame.
"Every event has two handles, one by which it can be carried, and one by which it can't."- Epictetus
If you choose the blame/shame handle you will end up nowhere.
Grab the handle of accountability and compassion and you can carry it as far as you want to go.
Follow For Daily Posts and Baby Goat Videos!
Becky Schmooke (pronounced "Smoke") is a Mindful Leadership Consultant and Speaker, focused on providing action based mindfulness and leadership training to organizations and businesses who are ready to do things differently.
Becky's Mindful Kitchen, is located outside of Iowa City, and provides truly unique team building and leadership retreats,  strategic planning workshops, private parties and classes and weekly summer camps for kids. The commercial teaching kitchen, treehouse, archery range, bush craft skills, first aid training, wood fired pizza oven, chickens, baby goats and timber adventure playground provides endless opportunities for hands on activities.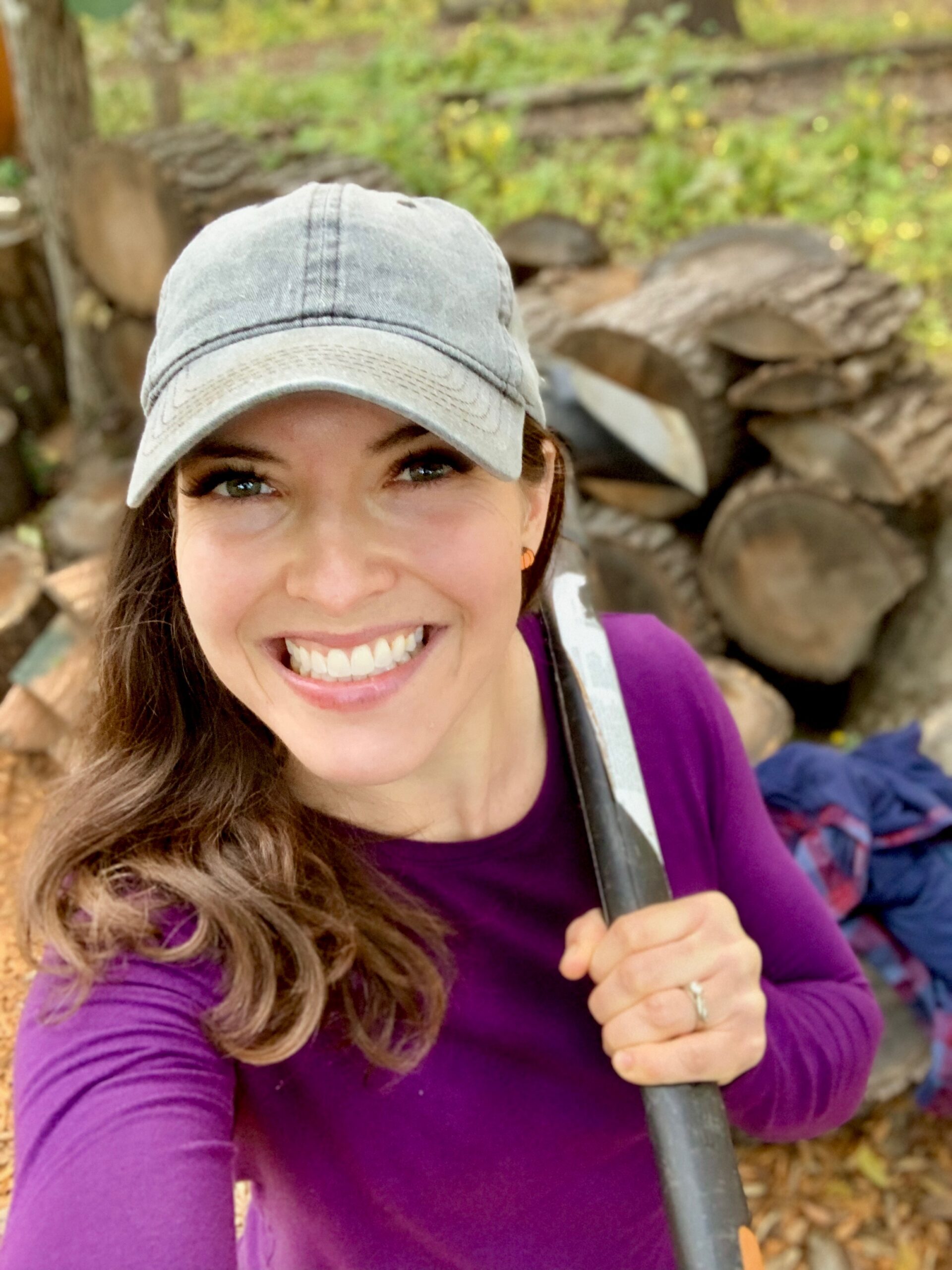 As a mom to three girls, 60 chickens, 4 goats, 2 dogs and a fire fighter's wife- life is never boring and provides Becky with endless stories which she uses to illustrate her approach to mindfulness in daily posts on social media.  
In all that she does, Becky has one goal, to build confidence in others to take action to live their best life, not just pass time.