Everything Else Is Out Of My Control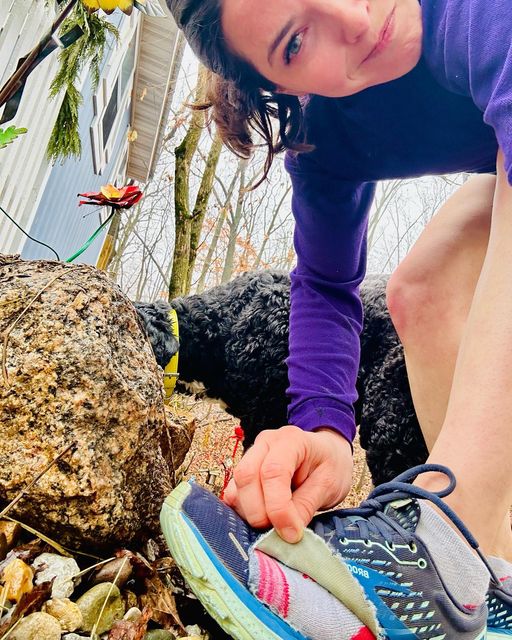 Every single day we are faced with the choice of getting upset about things outside of our control.
And most of the time we choose to get upset.
Because we live with the illusion of control. We grow up believing that if we do x, y and z – we'll get "abc".
We feel entitled to outcomes.
And when things don't go as planned or as we want them to go, we take it personally.
The lament "Why me???", often deserves this response from the universe- "Who are you?".
I haven't had time for a long run the past few weeks, and I desperately needed to get out and do some thinking.
I got my blood sugars in a perfect place to run, didn't have any insulin on board to drop my sugars, I stretched, the temps were abnormally warm and I had my favorite 8 mile route waiting.
I was so excited to treat myself to the run.
I took two steps and felt the rip before I heard it.
My Brooks Running shoes split open.
Under my list of all the things that can keep me from running – this wasn't on it.
Under my control is my desire to run.
Everything else is out of my control.
I can influence things, by being smart with my insulin and food intake. I can avoid wasting time. I can prioritize making time for stretching.
But actually going for a run is outside that circle of control.
Choosing not to be upset, choosing not to waste time being upset, those things are.
My shoe ripped. I chose to laugh. Amor Fati – embrace your fate.
I didn't just say "f&$k it", I went inside and did a workout indoors and then spent the rest of the time I would have been running, reading.
We spend too much time on things outside of our control and not enough on what is.
Leaders know the difference, and leadership is a life skill everyone deserves to have.
"Some things are in our control and others not. Things in our control are opinion, pursuit, desire, aversion, and, in a word, whatever are our own actions. Things not in our control are body, property, reputation, command, and, in one word, whatever are not our actions." – Epictetus
Follow For Daily Posts and Baby Goat Videos!
Becky Schmooke (pronounced "Smoke") is a Mindful Leadership Consultant and Speaker, focused on providing action based mindfulness and leadership training to organizations and businesses who are ready to do things differently.
Becky's Mindful Kitchen, is located outside of Iowa City, and provides truly unique team building and leadership retreats,  strategic planning workshops, private parties and classes and weekly summer camps for kids. The commercial teaching kitchen, treehouse, archery range, bush craft skills, first aid training, wood fired pizza oven, chickens, baby goats and timber adventure playground provides endless opportunities for hands on activities.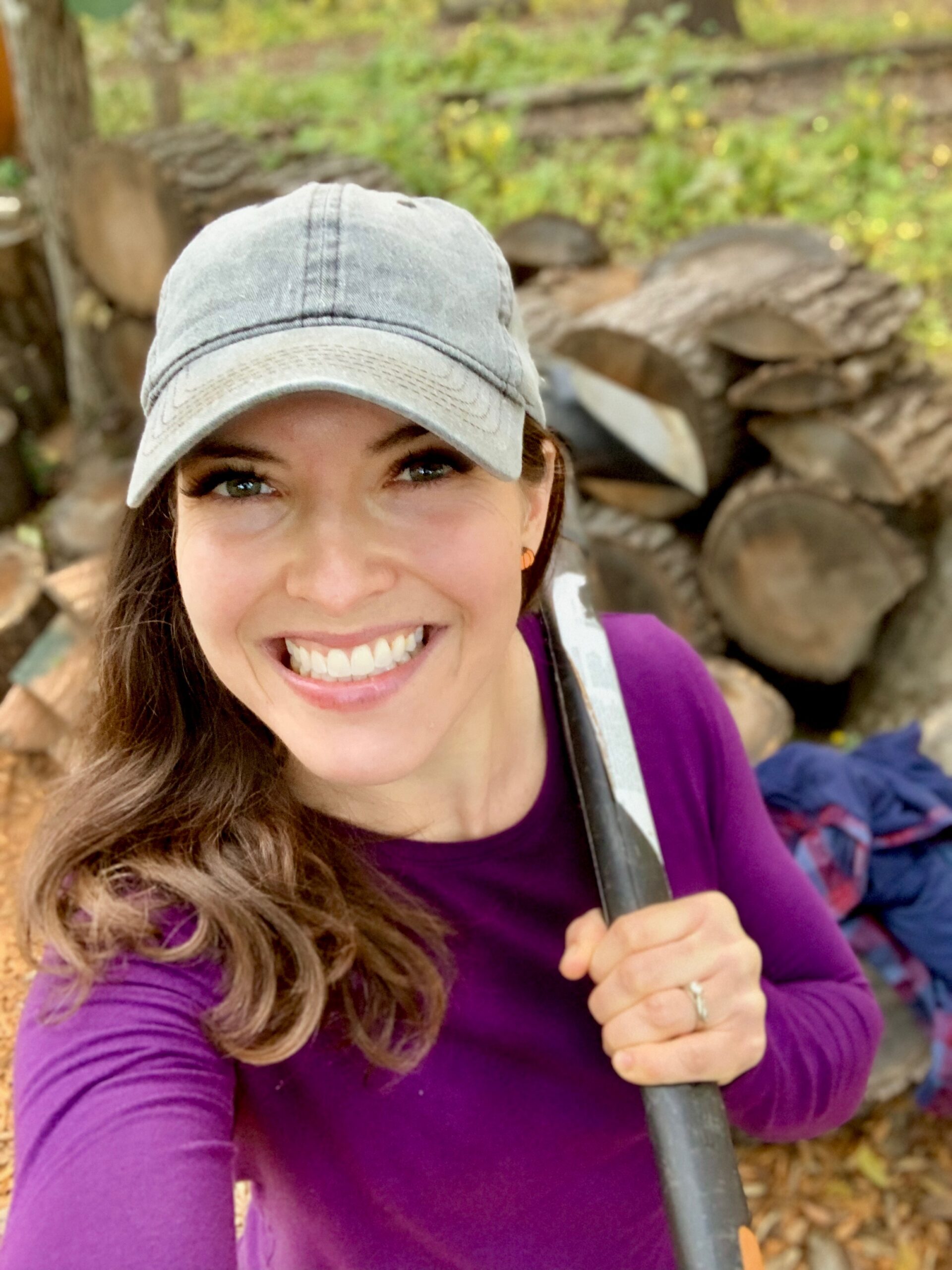 As a mom to three girls, 60 chickens, 4 goats, 2 dogs and a fire fighter's wife- life is never boring and provides Becky with endless stories which she uses to illustrate her approach to mindfulness in daily posts on social media.  
In all that she does, Becky has one goal, to build confidence in others to take action to live their best life, not just pass time.