Life Happens in the Pause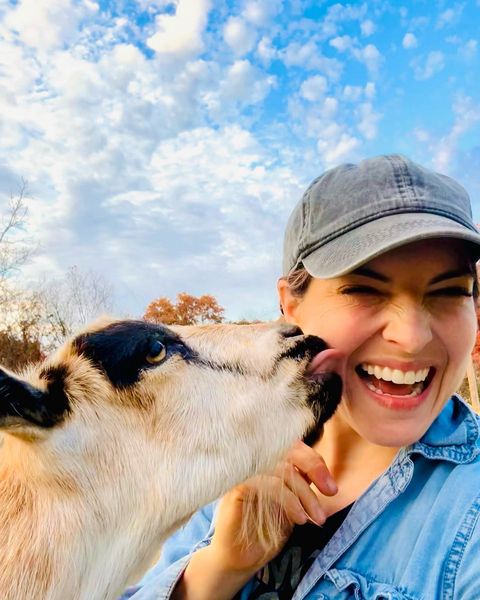 I was reminded today of a incredibly important life lesson: look before you sit- thistles in the butt hurt.
Oh and that the power of the pause is hard to put into words.
The weather was perfect today.
My "take advantage of this weather" to do list was not completed.
The sun hadn't finish setting.
I didn't try to capture videos to edit into reels.
I looked at the sky, I looked at the trees…
I watched Bill cut my father's hair on the front porch while my mom stacked wood by the house.
I saw Finn capture photos with my phone before taking off to play.
Mama Dusty came and rested her head under my chin and I laid my head against hers and we sat together.
Until she decided to give me her signature kisses and the silence was broken with my laughter.
I never used to sit. I never stopped working.
And it is still easier for me to work than to pause.
But I now find just as much value in the pause as in the go.
It's in the pause that life happens.
You never get goat kisses in the go- and you don't want to live a life without them.
Finn's pic tonight was stunning as usual- it's the last photo of the collection.
Find your pause this week, and look for the beauty.
Follow For Daily Posts and Baby Goat Videos!
Becky Schmooke (pronounced "Smoke") is a Mindful Leadership Consultant and Speaker, focused on providing action based mindfulness and leadership training to organizations and businesses who are ready to do things differently.
Becky's Mindful Kitchen, is located outside of Iowa City, and provides truly unique team building and leadership retreats,  strategic planning workshops, private parties and classes and weekly summer camps for kids. The commercial teaching kitchen, treehouse, archery range, bush craft skills, first aid training, wood fired pizza oven, chickens, baby goats and timber adventure playground provides endless opportunities for hands on activities.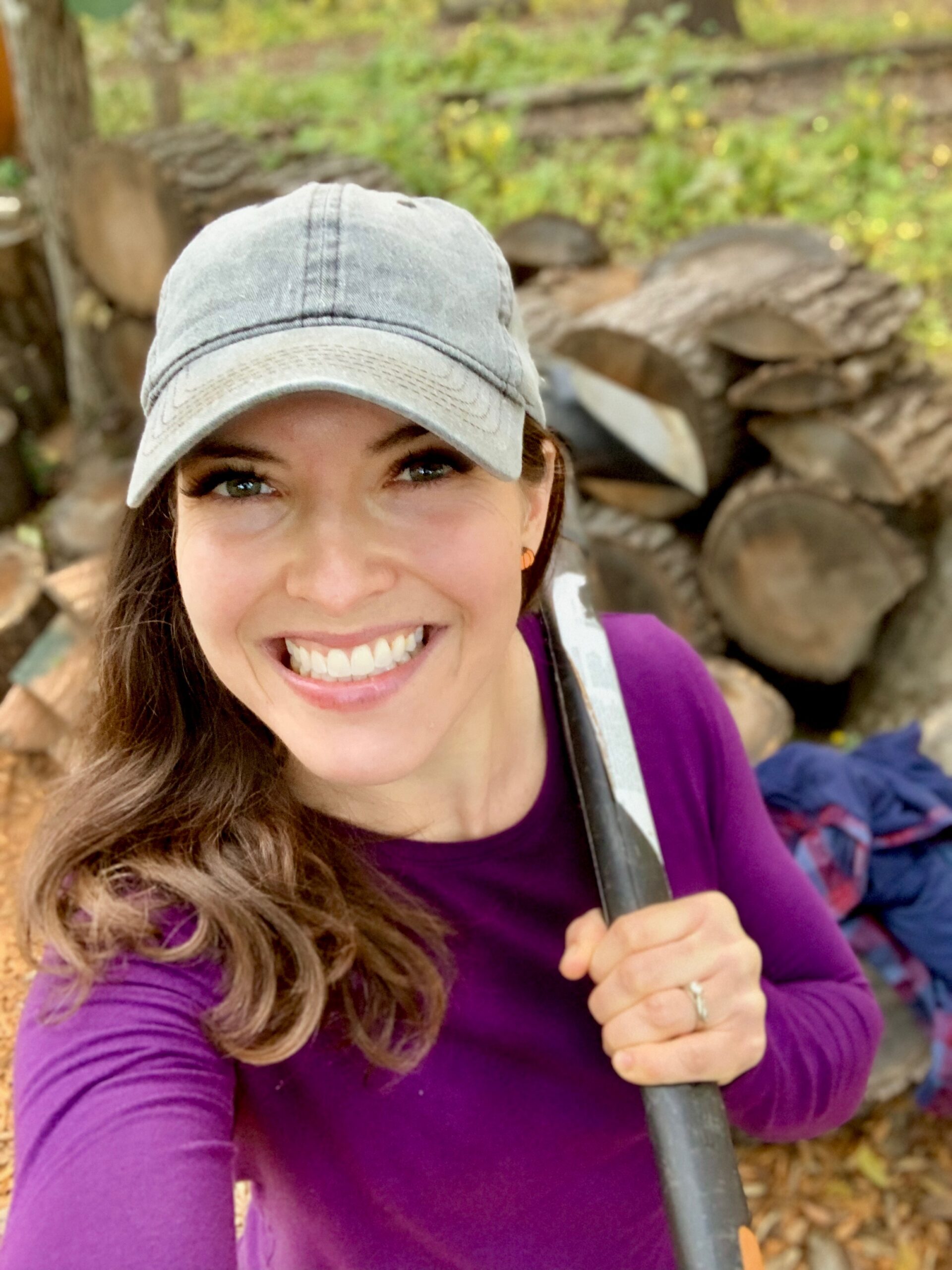 As a mom to three girls, 60 chickens, 4 goats, 2 dogs and a fire fighter's wife- life is never boring and provides Becky with endless stories which she uses to illustrate her approach to mindfulness in daily posts on social media.  
In all that she does, Becky has one goal, to build confidence in others to take action to live their best life, not just pass time.