Honor those no longer here by being with those who are.
21 years ago our nation was attacked and we saw heroes in everyday people, in first responders and in the men and women whose response was to sign up to defend our country.
21 years ago, almost 3,000 people were killed and thousands more injured and countless others have died from cancer due to their exposure carcinogens during the rescue efforts.
"So how should we remember the people who died?"
I told her that I would let her decide how we should do it.
"I think we should honor them by spending time together. Because they can't spend time with their family anymore."
We made dinner and told stories.
We noticed details on vegetables that otherwise would have gone unnoticed.
And appreciated being together.
Honor those who aren't here, by not wasting the life you have right now.
Follow For Daily Posts and Baby Goat Videos!
Becky Schmooke (pronounced "Smoke") is a Mindful Leadership Consultant and Speaker, focused on providing action based mindfulness and leadership training to organizations and businesses who are ready to do things differently.
Becky's Mindful Kitchen, is located outside of Iowa City, and provides truly unique team building and leadership retreats,  strategic planning workshops, private parties and classes and weekly summer camps for kids. The commercial teaching kitchen, treehouse, archery range, bush craft skills, first aid training, wood fired pizza oven, chickens, baby goats and timber adventure playground provides endless opportunities for hands on activities.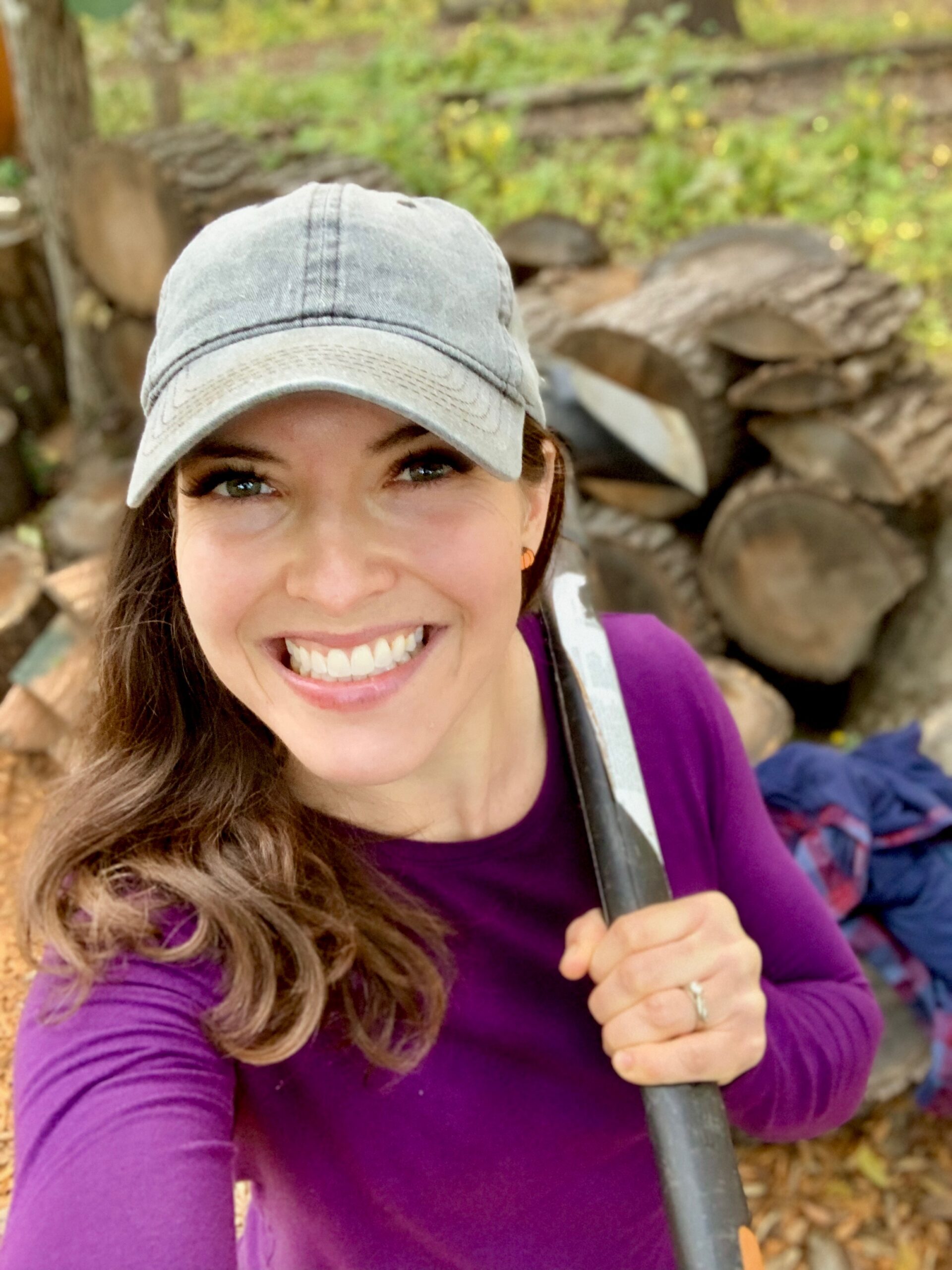 As a mom to three girls, 60 chickens, 4 goats, 2 dogs and a fire fighter's wife- life is never boring and provides Becky with endless stories which she uses to illustrate her approach to mindfulness in daily posts on social media.  
In all that she does, Becky has one goal, to build confidence in others to take action to live their best life, not just pass time.