This is what kindness looks like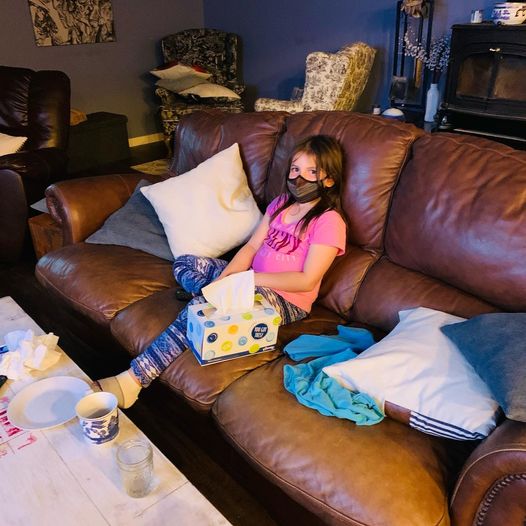 I have to share the sight I came up the stairs to after working down in BMK tonight.
Finley started having cold symptoms after school. No fever. Negative Covid test.
But she knows that I have some important in person workshops and meetings with potential consulting clients and speaking opportunities coming up.
So when she developed sneezes and a cough, she went and put on a mask.
She saw me turn the corner and notice her mask and simply said, "I figure since masks help stop the spread of Covid, it would help keep you and vivi from getting my cold."
This is what kindness looks like.
This is what taking what Covid taught us and putting it into practice.
This is what doing the responsible thing looks like.
And this is my kid doing something above and beyond what I would have done.
Vivi then rounded the corner wearing a mask herself.
I told them that they didn't need to mask. That we can keep plenty of distance and wash hands.
They both kept theirs on, saying-
"Mom- wearing a mask isn't a big deal by now. Remember, we used to wear one all the time."
And they're right, because while I no longer require masks at BMK or wear one in public, popping one on when I go someplace that does isn't a big deal.
Covid offers us the gifts of perspective and appreciation- it is up to us to accept them and put them to use.
We all had the opportunity to do things go protect others regardless of our own personal vulnerability to the virus.
We had the opportunity to do things for others.
Tonight I came up the stairs to see that the lesson of thinking of others was not missed on our youngest daughter.
I had just gotten a notification before coming up the stairs that my posts/videos have gotten all time lows in reach, engagement, likes and follows.
Any doubt of self worth washed away as I was reminded of what really matters in life. The people. Not the numbers.
Follow For Daily Posts and Baby Goat Videos!
Becky Schmooke (pronounced "Smoke") is a Mindful Leadership Consultant and Speaker, focused on providing action based mindfulness and leadership training to organizations and businesses who are ready to do things differently.
Becky's Mindful Kitchen, is located outside of Iowa City, and provides truly unique team building and leadership retreats,  strategic planning workshops, private parties and classes and weekly summer camps for kids. The commercial teaching kitchen, treehouse, archery range, bush craft skills, first aid training, wood fired pizza oven, chickens, baby goats and timber adventure playground provides endless opportunities for hands on activities.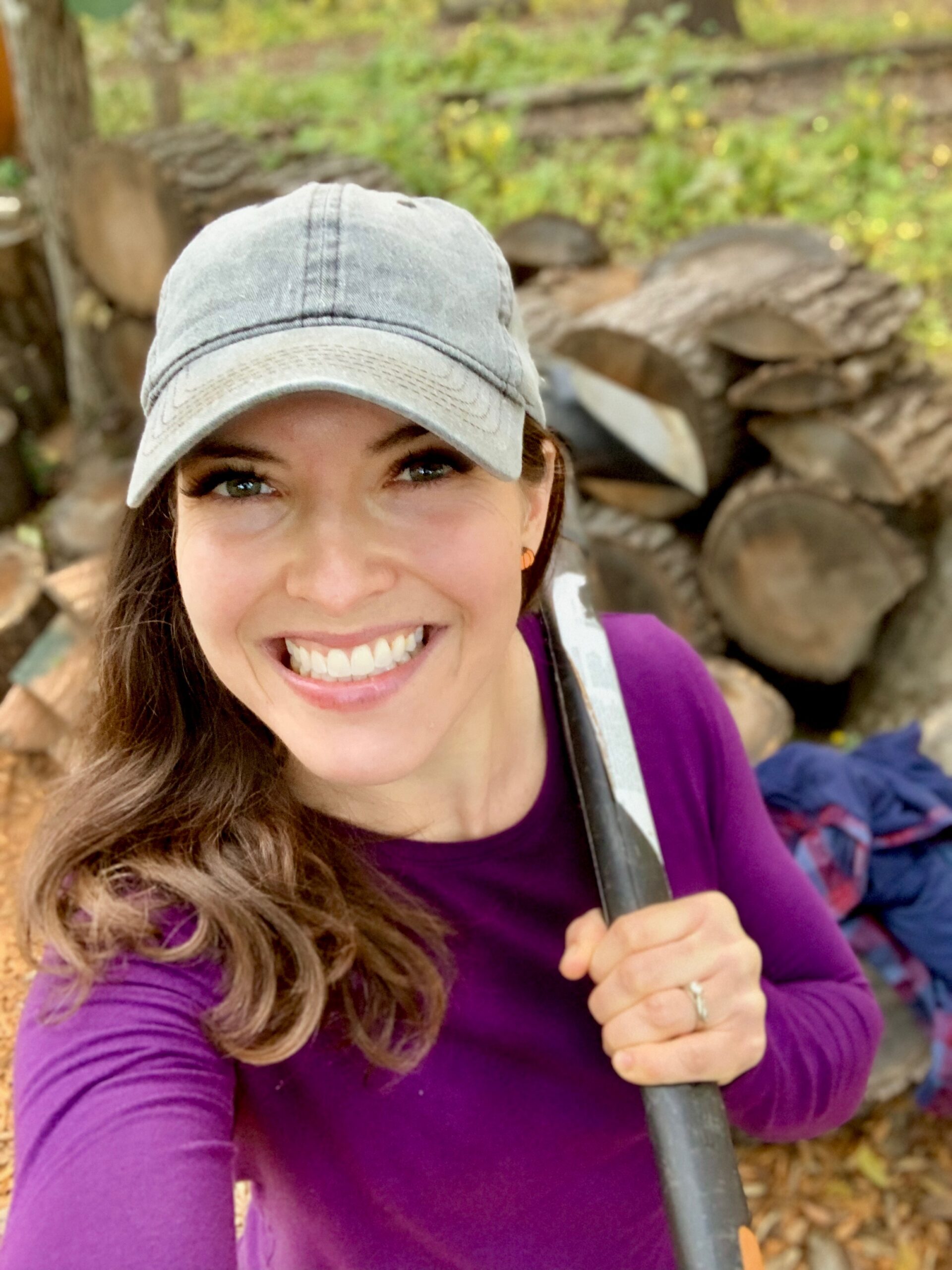 As a mom to three girls, 60 chickens, 4 goats, 2 dogs and a fire fighter's wife- life is never boring and provides Becky with endless stories which she uses to illustrate her approach to mindfulness in daily posts on social media.  
In all that she does, Becky has one goal, to build confidence in others to take action to live their best life, not just pass time.