"What the heck are we doing?!"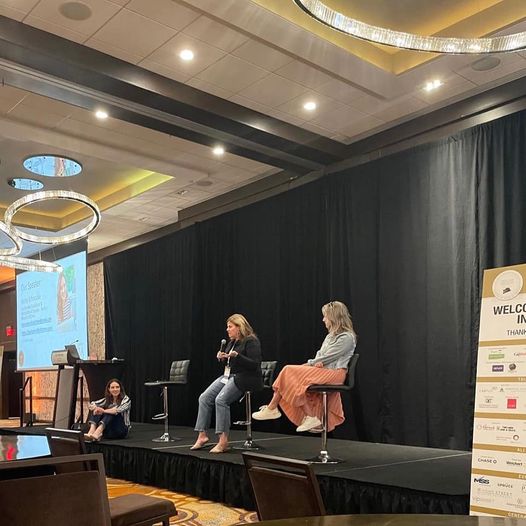 Have you had this happen?
When you do something purely on instinct and then your rational/logical brain catches up and yells at you "WHAT THE HECK ARE WE DOING?? ".
Someone captured that very moment a few weeks ago while I was speaking at a conference in Cleveland. And because vulnerability is what I'm all about, I'm sharing it with you all.
Right there in that photo, along with the classic "Becky cannot look normal in a candid photo" look, if you could also read my thoughts, they would be as followed:
"Oh crap, I'm sitting on the stage. Why can't you do normal professionalism for a hot 30 minutes? This is why you'll never succeed or be taken seriously."
I had invited 2 amazing women on stage to share their experience with a challenge I had given a group during the corporate round table that I ran the day before. After my opening talk, I plopped on the stage to give them the proverbial spotlight.
I slid myself back into the stool, hoping that the whole concept of no one actually notices you would turn out to be true not only when you pick a wedgie in public but also when on stage.
I have spent the last 10 years growing my BMK simply following what felt right to me & what aligned with my values.
I think that the next 10 years will follow suit.
I'm me. And by continuing to be me, I'll find those who resonate with who I am, how I present and the ideas I write and speak on.
I'll lose social media followers daily as people realize I'm not for them. I'll not book consulting clients, workshops and speaking engagements because of me being me.
It will be 100% personal.
We need to stop taking personal things so personally.
I'm someone who sits on a stage and awkwardly slides back into a very comfortable stool that was kindly placed there for me to sit in.
My expertise is in a philosophy that is still misperceived as masculine, cold and unfeeling- 3 things I am not- and that will turn people off.
Despite having created my own frameworks, approaches and concepts regarding leadership, emotional intelligence, strategic planning- I will still be viewed as not credible because I don't have a graduate level degree, book or massive social media following.
There will be people who don't like you, who won't do business with you, who don't want to be your friend.
Instead of trying to get them to come over to your side, focus on those who already are.
Look at ways to improve yourself, not replace yourself.
And if you find yourself sitting on a stage because it felt like the right thing to do, know that there is someone in the audience who is thinking, "ohhh that's what I would do too!".
Follow For Daily Posts and Baby Goat Videos!
Becky Schmooke (pronounced "Smoke") is a Mindful Leadership Consultant and Speaker, focused on providing action based mindfulness and leadership training to organizations and businesses who are ready to do things differently.
Becky's Mindful Kitchen, is located outside of Iowa City, and provides truly unique team building and leadership retreats,  strategic planning workshops, private parties and classes and weekly summer camps for kids. The commercial teaching kitchen, treehouse, archery range, bush craft skills, first aid training, wood fired pizza oven, chickens, baby goats and timber adventure playground provides endless opportunities for hands on activities.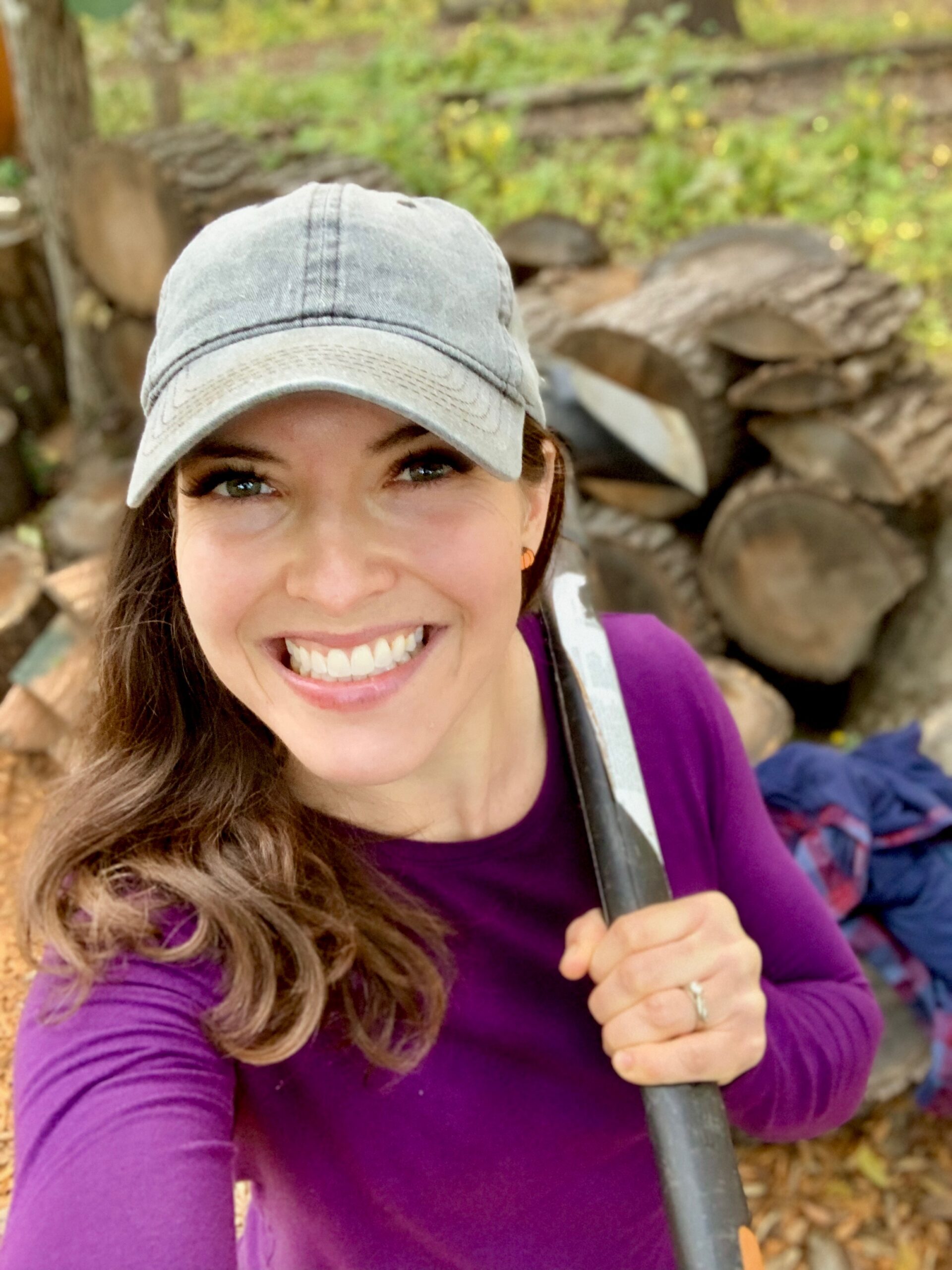 As a mom to three girls, 60 chickens, 4 goats, 2 dogs and a fire fighter's wife- life is never boring and provides Becky with endless stories which she uses to illustrate her approach to mindfulness in daily posts on social media.  
In all that she does, Becky has one goal, to build confidence in others to take action to live their best life, not just pass time.