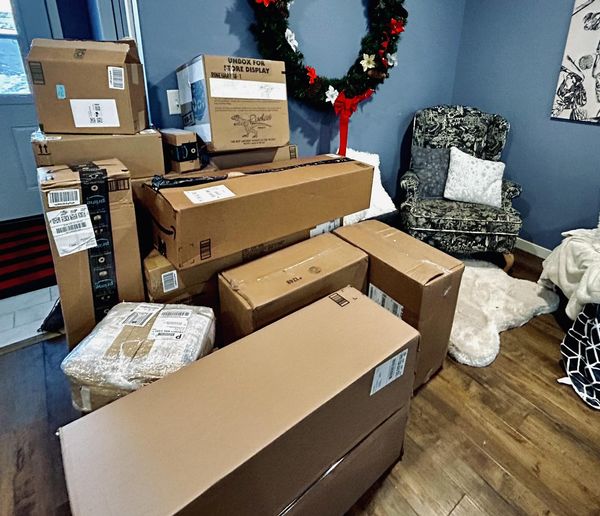 To you this may just look like a lot of Amazon boxes.
And you wouldn't be wrong.
But I know what's inside of them, so instead of boxes I see new ninja courses, rock climbing holds, archery targets, team building games, big spinning swings, surfer standing swings, rainbow cargo net bridge, rickety balance bridges, hammocks, giant board games…
I see the countless more boxes still to come as I make the timber a place of play and connection for kids and adults.
I see the countless problems waiting to be solved when things don't go as expected during the timber "remodel".
I see the potential frustration as I try to find local artists who can interpret my vision.
I see the tempering of expectations as weather and budget challenge deadlines.
I see the first broken new item, I hear the first complaint and need fbandaid because I don't baby proof the woods.
I see the first mess not cleaned up in the treehouse set up. And my outdoor organizing bench system failing to make clean up self explanatory. Labels will not be read.
I hear the first "I'm bored" of the summer camps.
And I smile. And I get giddy with excitement.
When I play out all that will go wrong, I get to enjoy the moments that go right. I appreciate them so much more and I am not bothered when things go sideways.
I smile at the "I'm bored", laugh at the mess and exchange a reminder of "amor fati" with my husband when a 30min project takes 3 hours.
I don't believe that we manifest negative outcomes by planning ahead for them. And I'm not advocating a doomsday approach.
Instead- I zoom out and see what is possible- the good and bad- I make sure my motivation isn't dependent on an outcome of only the good. Then I continue forward ready to greet whatever comes my way.
"To bear trials with a calm mind robs misfortune of its strength and burden." —Seneca
Follow For Daily Posts and Baby Goat Videos!
Becky Schmooke (pronounced "Smoke") is a Mindful Leadership Consultant and Speaker, focused on providing action based mindfulness and leadership training to organizations and businesses who are ready to do things differently.
Becky's Mindful Kitchen, is located outside of Iowa City, and provides truly unique team building and leadership retreats,  strategic planning workshops, private parties and classes and weekly summer camps for kids. The commercial teaching kitchen, treehouse, archery range, bush craft skills, first aid training, wood fired pizza oven, chickens, baby goats and timber adventure playground provides endless opportunities for hands on activities.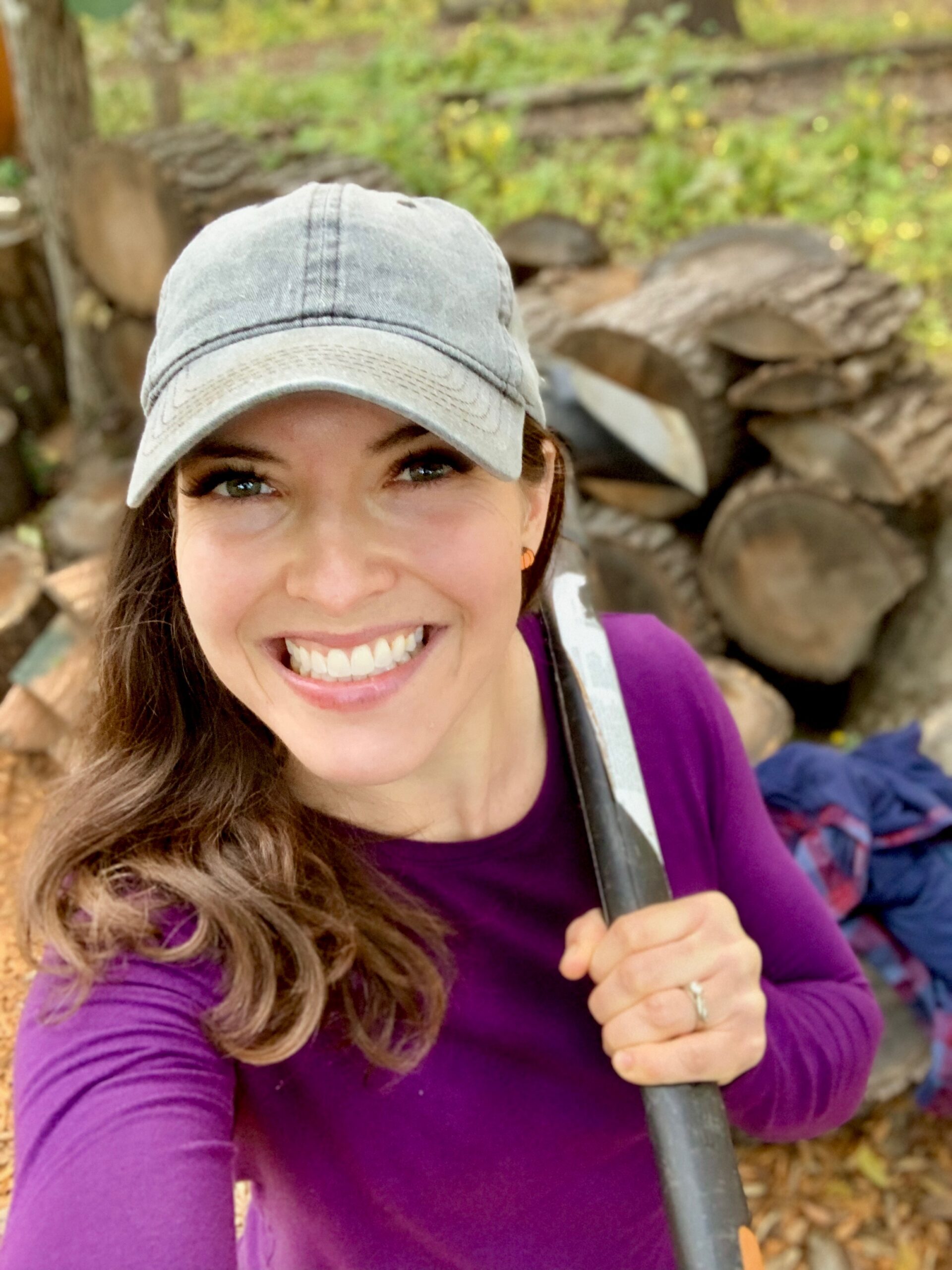 As a mom to three girls, 60 chickens, 4 goats, 2 dogs and a fire fighter's wife- life is never boring and provides Becky with endless stories which she uses to illustrate her approach to mindfulness in daily posts on social media.  
In all that she does, Becky has one goal, to build confidence in others to take action to live their best life, not just pass time.