I Have My Emotions, My Emotions Don't Have Me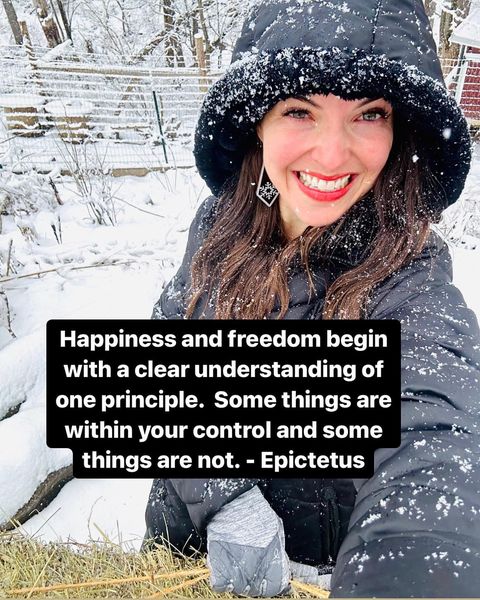 On the day before spring break the skies opened and shook out a white velvet blanket of snow.
And aside from a short stint in the 90s when I believed that a worthwhile and effective use of prayer was to pray for a snow day- I am now firmly in the camp of believing I cannot control the weather.
I chose not to spend the slow crawl on the interstate being upset, stressed, frustrated or scared. Didn't seem like a fun option to me.
Instead I spent the time appreciating the kindness of the other drivers who were sharing the experience with me, I embraced the solitary time in the car without a child giving unsolicited feedback on my singing, I listened to podcasts, I greatly enjoyed the heated seat, steering wheel and my decision to rent a 4WD jeep instead of taking our little Ford Fiesta.
Stoicism means I have emotions, my emotions don't have me.
Carrying hay down the drive to the goat cottage I chose to focus on what was in my control- not the weather- my response to it.
And come summer when it's 105 degrees during fire camp, as it has been before, I won't be able to air condition the woods, but I will be able to help condition the campers to choose their response, to focus on what they can control.
And provide lots of homemade gelato.
"Happiness and freedom begin with a clear understanding of one principle. Some things are within your control and some things are not." – Epictetus
Follow For Daily Posts and Baby Goat Videos!
Becky Schmooke (pronounced "Smoke") is a Mindful Leadership Consultant and Speaker, focused on providing action based mindfulness and leadership training to organizations and businesses who are ready to do things differently.
Becky's Mindful Kitchen, is located outside of Iowa City, and provides truly unique team building and leadership retreats,  strategic planning workshops, private parties and classes and weekly summer camps for kids. The commercial teaching kitchen, treehouse, archery range, bush craft skills, first aid training, wood fired pizza oven, chickens, baby goats and timber adventure playground provides endless opportunities for hands on activities.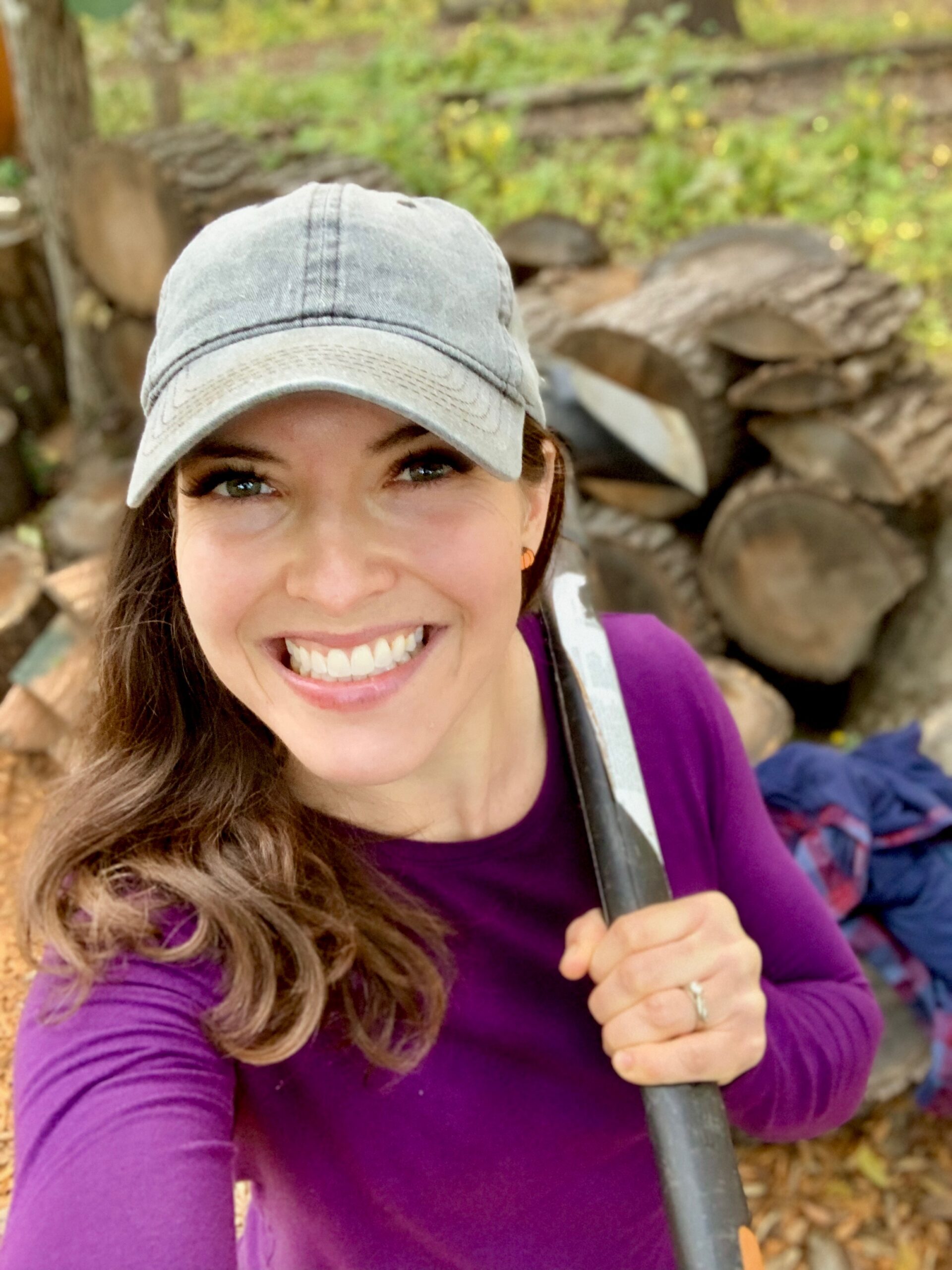 As a mom to three girls, 60 chickens, 4 goats, 2 dogs and a fire fighter's wife- life is never boring and provides Becky with endless stories which she uses to illustrate her approach to mindfulness in daily posts on social media.  
In all that she does, Becky has one goal, to build confidence in others to take action to live their best life, not just pass time.