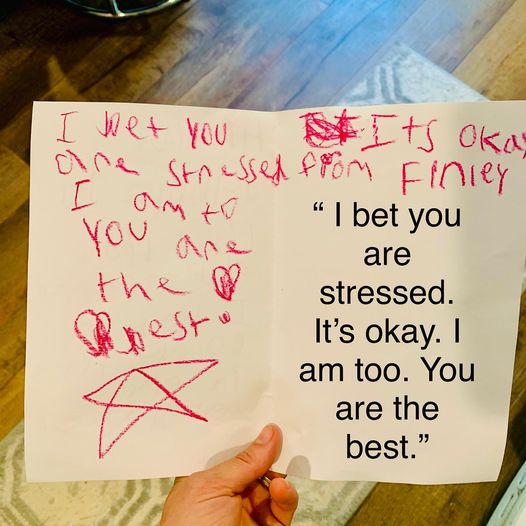 My 7yr old demonstrated more emotional intelligence in this note to her 1st grade teacher from last year, than in countless emails, evaluations, and verbal exchanges I have been privy too when brought in to consult or put out HR fires.
She wanted to give her former teacher the card because "I know that she cares so much about making everyone else feel okay, that it can get stressful and it's important that she knows that someone cares about her being okay too. And being stressed doesn't have to make us anxious."
Emotional intelligence in leadership doesn't have to be time consuming, require novel length emails or hour long conversations.
It can be a single sentence on a sticky note, a 5 min conversation, playing a song you know a coworker loves when they are having a bad day, being curious instead of confrontational.
We allow things to get over complicated and therefore keep us from taking action.
Finley summed it up perfectly when she said as she handed me the notes (one for her new teacher too)-
"Mom- remember- small acts of kindness can feel really big to the other person."
Follow For Daily Posts and Baby Goat Videos!
Becky Schmooke (pronounced "Smoke") is a Mindful Leadership Consultant and Speaker, focused on providing action based mindfulness and leadership training to organizations and businesses who are ready to do things differently.
Becky's Mindful Kitchen, is located outside of Iowa City, and provides truly unique team building and leadership retreats,  strategic planning workshops, private parties and classes and weekly summer camps for kids. The commercial teaching kitchen, treehouse, archery range, bush craft skills, first aid training, wood fired pizza oven, chickens, baby goats and timber adventure playground provides endless opportunities for hands on activities.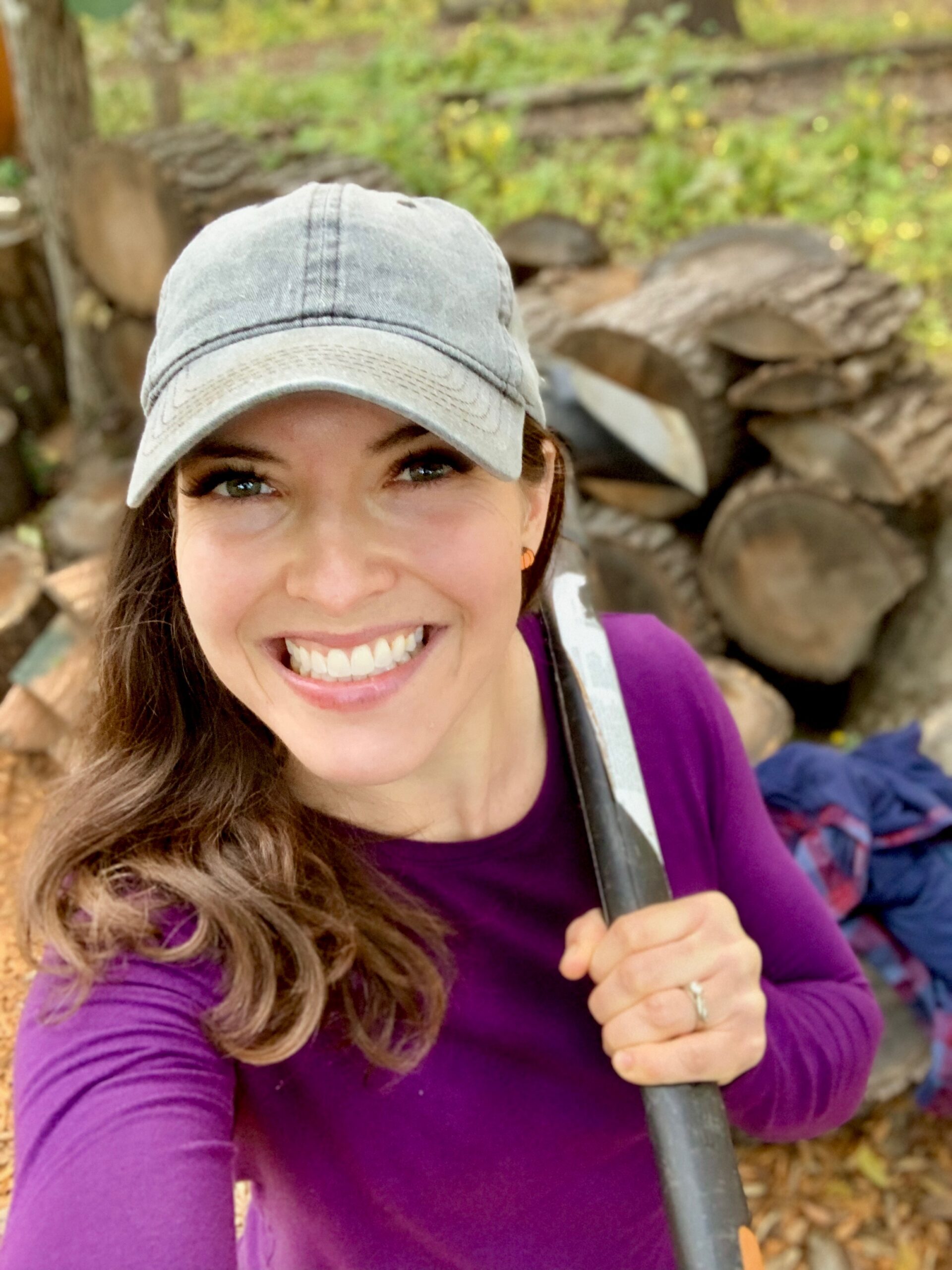 As a mom to three girls, 60 chickens, 4 goats, 2 dogs and a fire fighter's wife- life is never boring and provides Becky with endless stories which she uses to illustrate her approach to mindfulness in daily posts on social media.  
In all that she does, Becky has one goal, to build confidence in others to take action to live their best life, not just pass time.