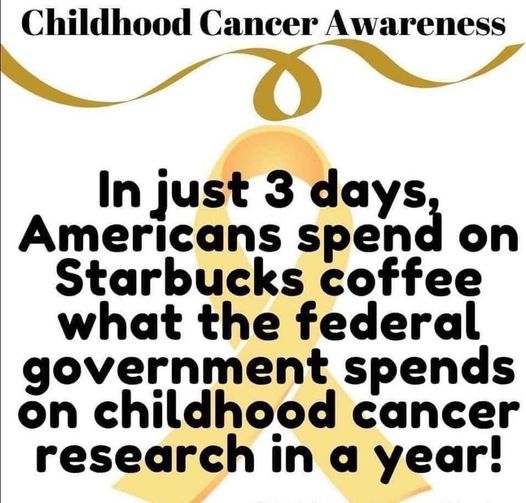 Children deserve more than just 4% of the total cancer research funding.
Prostate cancer (patient average age at diagnosis, 66 years), receives more research funding from the National Cancer Institute (federal funded) than ALL childhood cancers put together (patient average age at diagnosis, 6 years).
They deserve more than gofundme campaigns to cover the cost of treatment.
They deserve more than empty promises from politicians during photo ops.
How many of you know a child battling cancer?
September is childhood cancer awareness month and suicide awareness month. We are failing our kids in both mental and physical health when it comes to funding.
A child should not be left with the scraps of cancer funding nor should a parent have to worry about their child taking their own life because they couldn't receive the help they needed.
I reached out to my friend whose child died from cancer and asked her what she wished people would know. She showed me a post from 5 years ago where she wrote about when they had to intubate her son Calder and how it felt to watch a machine breathe for her child.
His siblings, his mother and his father deserved more.
Childhood cancer research needs funded.
1 in 285 children will be diagnosed with cancer
Follow For Daily Posts and Baby Goat Videos!
Becky Schmooke (pronounced "Smoke") is a Mindful Leadership Consultant and Speaker, focused on providing action based mindfulness and leadership training to organizations and businesses who are ready to do things differently.
Becky's Mindful Kitchen, is located outside of Iowa City, and provides truly unique team building and leadership retreats,  strategic planning workshops, private parties and classes and weekly summer camps for kids. The commercial teaching kitchen, treehouse, archery range, bush craft skills, first aid training, wood fired pizza oven, chickens, baby goats and timber adventure playground provides endless opportunities for hands on activities.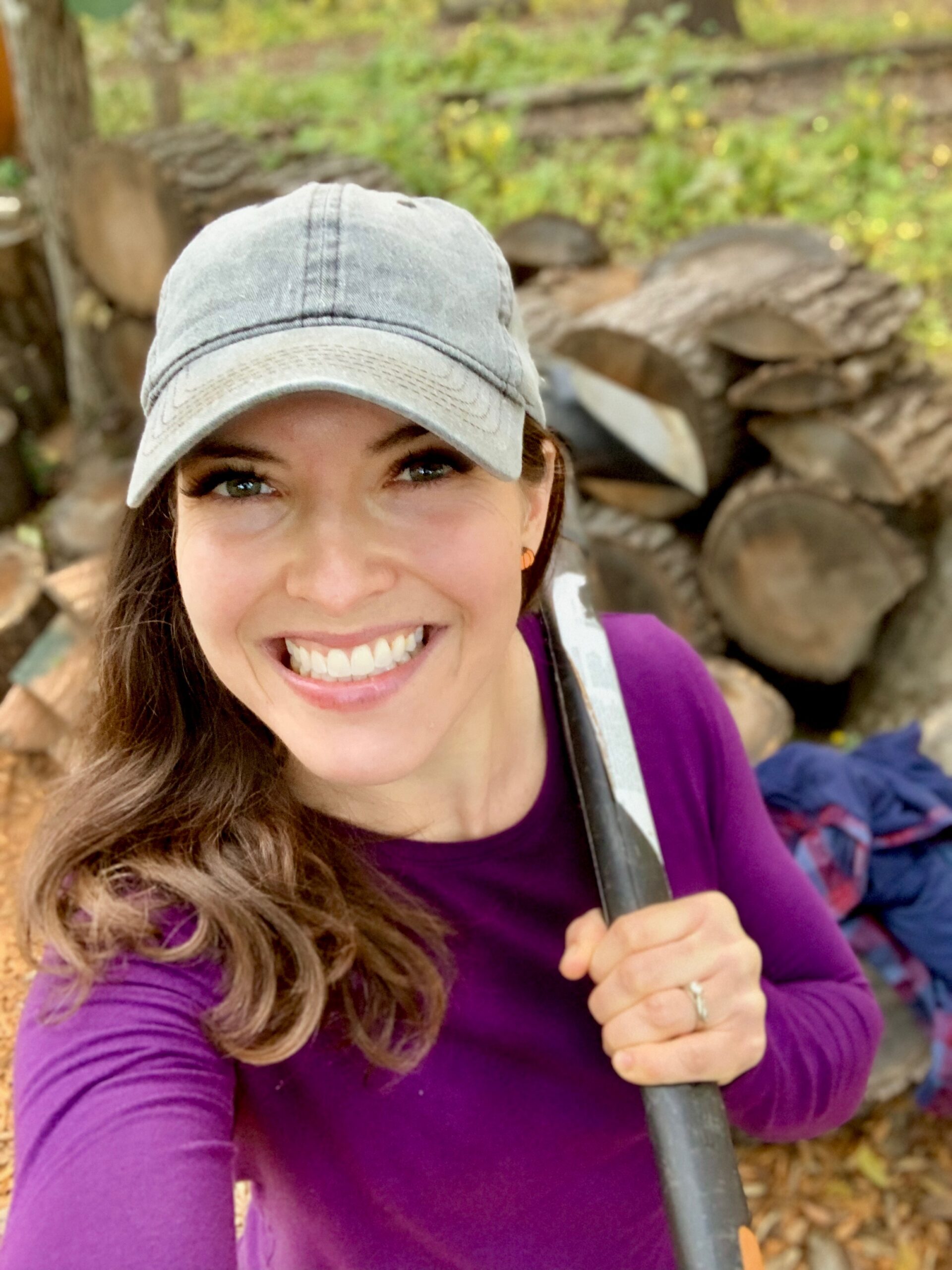 As a mom to three girls, 60 chickens, 4 goats, 2 dogs and a fire fighter's wife- life is never boring and provides Becky with endless stories which she uses to illustrate her approach to mindfulness in daily posts on social media.  
In all that she does, Becky has one goal, to build confidence in others to take action to live their best life, not just pass time.